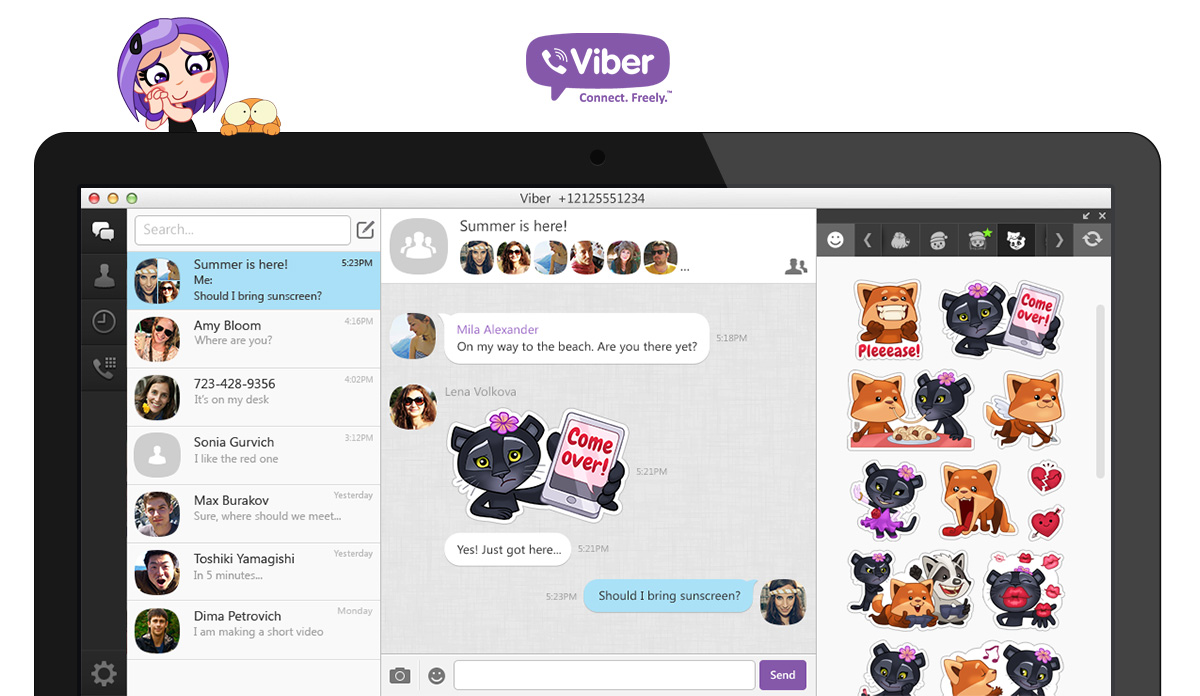 Viber, a popular desktop and mobile chat app that was acquired by Japanese ecommerce giant Rakuten for US$900 million, has announced new user numbers.
It reached 100 million 'concurrent online users', defined as the number of users who have an open connection to Viber's servers at any point of time. It also has over 362 million registered users, up from 280 million in February.
What do these figures mean? Viber is probably the only popular chat app so far that has released concurrent user numbers, so it's hard to compare. But based on registered users, it lags WhatsApp and WeChat, which have over 450 million and 355 million active users respectively.
Popularity-wise, it probably occupies the same band as Line but surpasses KakaoTalk. Line has 400 million registered users while KakaoTalk has 140 million. Viber's user base is rather international, more so than KakaoTalk and WeChat where most of their users hail from a single country. A third of Viber's users live in Asia, Viber CEO Talmon Marco tells Tech in Asia.
As far as we know, the Israel-based Viber isn't making money: it reported a net loss of $29.5 million on $1.5 million in revenue in 2013. But the other chat apps are money spinners. Line, for example, made $338 million in 2013 from a mix of brand accounts, stickers, and in-app social gaming purchases.
An eagerly watched development is how it would integrate with Rakuten post-acquisition. Marco has nothing to announce at this point, though he adds that users can expect the chat service to take advantage of Rakuten's services in the area of ebooks, travel, and many other verticals.
"Day to day, it's business as usual for us – Viber maintains its brand, its culture and independence within the Rakuten group, while working closely with other Rakuten services," he says.
See: Korean messaging app KakaoTalk to merge with Daum, the country's second-largest web portal