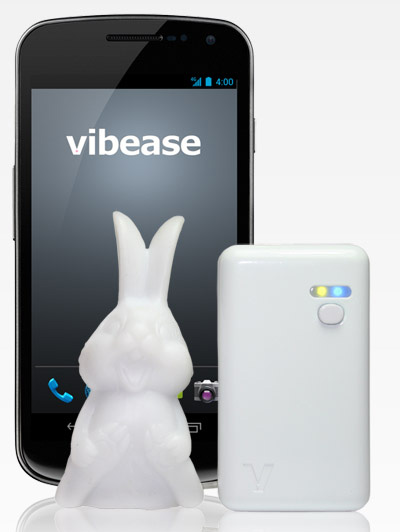 We've received news from Vibease that its smartphone-controlled vibrators are now available for pre-order. Each vibrator costs $99.99 but pre-ordering it can get you up to $45 in savings, which is pretty neat. The product will ship in July.
The Singapore-based vibrator product is unique in the sense that it is controllable remotely, even from the other side of the world, via a mobile app, which could certainly help many long distance relationships [1], if you know what I mean.
Plus, it allows users to create 'fantasies' which would help the device vibrate according to certain moods and/or music. Anyone can create a fantasy. The larger goal is to have these fantasies placed onto one marketplace where people can either download them for free or purchase them in-app.
Vibease pitched at our Startup Arena in Singapore and at the time received a great response from our 800+ audience. It was a fun pitch, from enthusiastic founders with a (ahem) stimulating product. But not all investors are open to invest in a mobile app-enabled vibrator. But co-founder, Dema Tio, did reveal to me that there are two investors who are in serious talks with him right now.
Vibease will also be displaying its wares at the Launch Conference in San Francisco this March, as the U.S is also one of its target markets. Vibease's promo video is here, and it's an interesting one [2]. We also conducted an interview with Vibease just after the Startups in Asia conference, which you can check out below.