As one of the major players in terms of Indonesian online credit card processors, it is always interesting to see how Veritrans' new features could help improve the e-commerce ecosystem. On Friday the team notified us that it rolled out a new feature called VT-Direct, which now lets merchants process credit card payments inside their site.
The demo page for that feature looks very simple and nice. So far the early users of that feature include cinema Blitzmegaplex, travel search engine Traveloka, and internet service provider Biznet.
This is a premium feature from Veritrans, CEO Ryu Kawano tells us that he hasn't decided on the pricing yet, but there will most probably be a monthly cost in due course. The team is focused on receiving feedback from its merchants about the new feature first.
Better user experience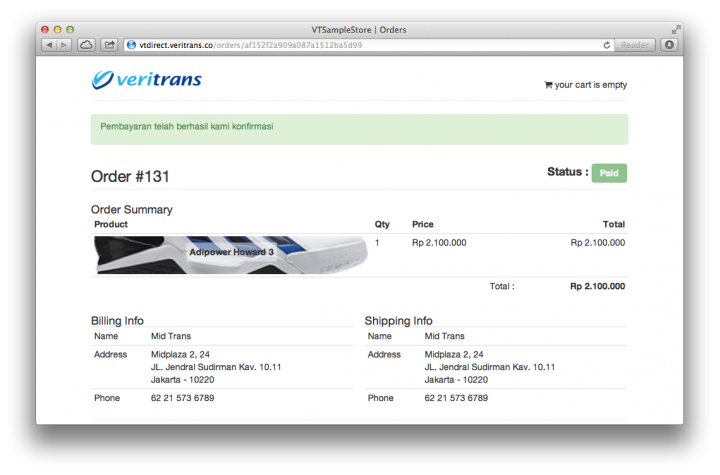 Prior to this, merchants had no choice but to redirect users to Veritrans' page for credit card payments, which can be a hassle for a few people. Ryu explains how VT-Direct can help merchants:
It depends on how the merchant implements VT-Direct, but the non-redirection is a major improvement over current solutions. It streamlines the user experience tremendously. One of our merchants saw double digit growth in transaction volume from just switching from VT-Web (redirection version) to VT-Direct. Of course, this won't happen to all the merchant that switches from VT-Web to VT-Direct, but it just shows how important user experience is to transaction volume.
Developers can download the API documentation for VT-Direct by checking here.
Veritrans recently moved its office to a bigger space. The team has grown to 35 people with roughly 70 percent of them being developers. Ryu says that it will roll out other interesting products at the company's break fasting event next week.