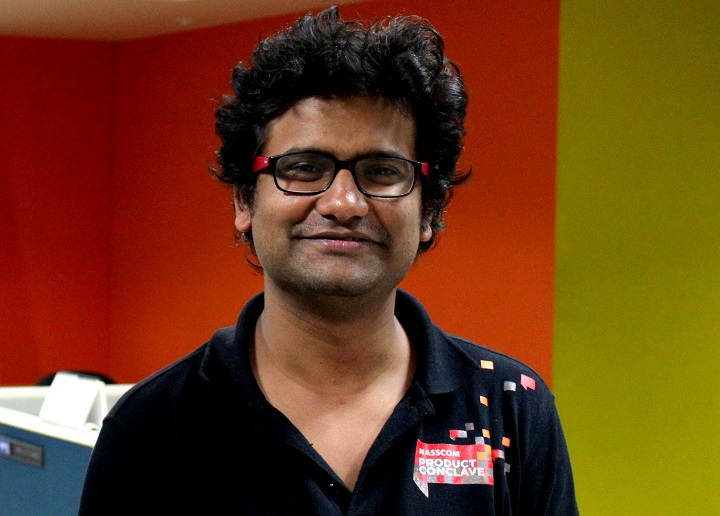 They started calling him the Chalta Phirta LinkedIn – which loosely translates from Hindi to 'a perambulating LinkedIn'. If you were a startup needing a good Android app developer in a hurry, you called up Subhendu Panigrahi, and he would usually serve one up.
Panigrahi was the ultimate connector. It began in 2011 when this IIT Kharagpur food and agriculture engineer, who was working for US-based startup InfraTab, came to Bangalore to set up an offshore tech team. It seemed like a simple plan, but proved surprisingly hard to execute.
"As soon as you told them you were a startup operating out of a small office, they would go, 'Oh, I don't know if you guys are for real' or 'My parents won't allow me' or 'I have to get married!'" recalls Panigrahi, who had himself decided early on that he would either make a startup or work for one. It wasn't easy to find an agri-tech startup in India, and that's how he landed in LA to work on smart RFID tags for Infratab. The tags had multiple uses, such as tracking the temperature and quality of food during transport.
Back home in India, he began attending startup events in his quest for talent, and soon discovered everyone was after the same thing. People would ask him, "So you're from IIT? Do you have a friend who might be interested in working for a startup?"
Panigrahi did have a lot of startup-minded friends, right from his college days as coordinator of the entrepreneurial cell at IIT Kharagpur. And after a year of networking in Bangalore, he got to know a lot of promising startups too. He put two and two together, and decided to monetize what he was already doing informally. That is, he quit his job and started up a tech job board, VentureHire, with co-founder Prashant Koirala.
One day, when he was struggling to find an Android app developer, Panigrahi had an epiphany. It would take him just a month to get a Java programmer up to speed on Android. In fact, why not train 20 of them at one go? At the time, he knew a number of startups who were looking for Android developers.
Venturesity was born. From finding talent for tech startups, Panigrahi had taken a leap to creating the talent for them. The Chalta Phirta LinkedIn knew quite a few top notch pros in the industry who would be happy to teach either pro bono or for a fee. So he set about creating the right sort of online platform — with new age tools like live classes and chatting – for industry experts to take short courses costing US$100 to US$500 in technologies currently in demand, like Hadoop, big data analytics, and Android apps.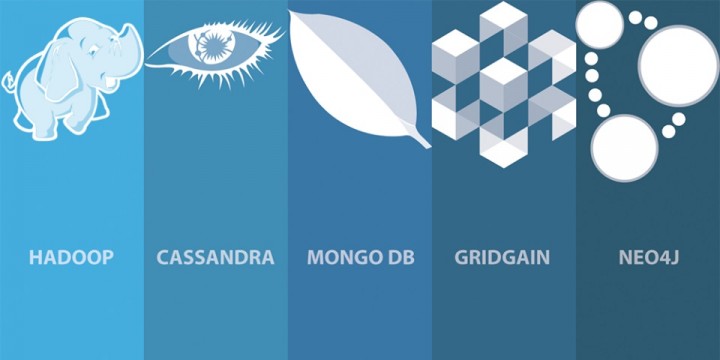 Entrepreneurs and VCs as instructors
Serial entrepreneur Vivek Shangari, who is into his fourth startup AceHacker, is a popular instructor in functional programming for freshers at Google and Facebook. But he now prefers to teach at Venturesity where one-third of the course is pre-recorded while the rest involves live interaction. "The online model lets you take the course at your own pace. To keep myself updated, I take courses from Udacity, Coursera, etc. They are so flexible, I can learn while I am eating my breakfast," Shangari tells Tech in Asia.
Venturesity pays instructors US$10 to US$50 per hour, depending on their domain and experience. But some do it just to nurture the ecosystem.
Panigrahi describes how Ravi Trivedi, founder of Srijan Capital and investor in Explara, Tukitaki, and Coupon Rani, got roped in. "He was always looking for people to join one of his portfolio companies. One day I told him that instead of spending 20 hours interviewing X number of guys, why don't you train 20 guys, and see who is suitable for your company?" Trivedi is now a regular, teaching a course in growth hacking. He doesn't take a fee home; whatever is due to him goes into prizes for students who think out of the box.
Instructors clued into what's happening in the startup world and who keep up with relevant skills hold the key to Venturesity, bridging the gap between academia and industry. Panigrahi refuses to be drawn into comparisons with training institutes that offer cheaper courses with inferior teachers. Instead, some of the new courses at Udacity are his benchmarks.
"Udacity has moved away from the MOOC model and started collaborating with big companies for paid courses — like their data science course taught by a Facebook guy, or the app development course taught by Salesforce guys. Learn relevant skills, work on real-time projects, get jobs – that's the model," he says. "We are similar, but at a smaller scale."
He feels most academic institutions lack what it takes to keep pace with the tech industry. For example, when he was at IIT Kharagpur, there was a course called Statistics and Informatics. "They closed it because they did not find a teacher for it, even though that is exactly what the industry needed. At Venturesity, if we can't find a professor for big data, we'll still do it somehow, with an expert from industry," says Panigrahi.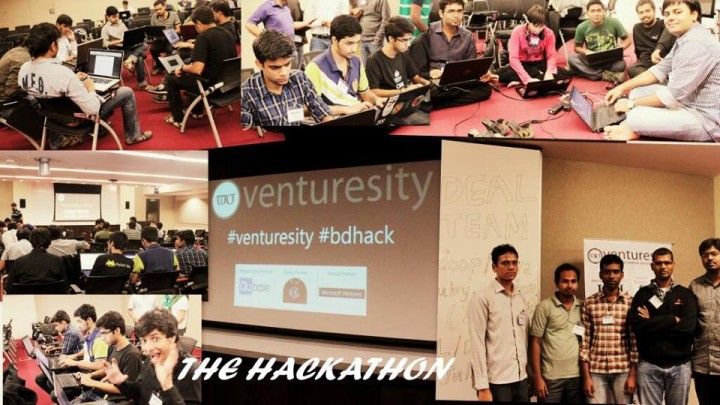 Analyze this: one million songs or voter data
Projects that closely mimic real life work are the other differentiator that sets Venturesity apart from others in this space. A big data analytics project, for example, runs on top of a one million song dataset available for download from the University of Columbia. The metadata has 170 parameters, including the lyrics, for one million songs from 40 years of rock and pop music. A student must create an app to recommend the next song based on the currently playing song, or she may be required to analyze which parameters make a song successful. Similarly, students made apps from voter data during the recent elections in India, or did Twitter analysis to judge political sentiment.
Students come from diverse backgrounds, but they're mostly working professionals looking for a new direction, like somebody learning Hadoop moving on from mainframe work at IBM. Placements should be a cinch, given the fact that Venturesity had its genesis as a hiring platform.
But it's not all that smooth, especially in the more process-oriented companies. "The HR guys don't understand what we do, or some senior manager doesn't get it," explains Panigrahi.
But the biggest challenge is to show students that online courses can be better than traditional classrooms. Many don't understand the concept of live online classes. They require demos or counseling, which increases lead time.
Panigrahi is up for it though. After all, he was the guy responsible for collecting donations from 'uncles' and 'aunties' for neighborhood religious festivities in Sambalpur, a small town in Orissa, where he grew up. From there to the entrepreneurial cell in Kharagpur to the Chalta Phirta LinkedIn in Bangalore has been a natural progression.
In the upcoming second part of this article, we'll look at how Venturesity is partnering with big tech companies to create talent for their platforms. Stay tuned!
See: Hiring developers blindly dooms startups — here's how to avoid that fate