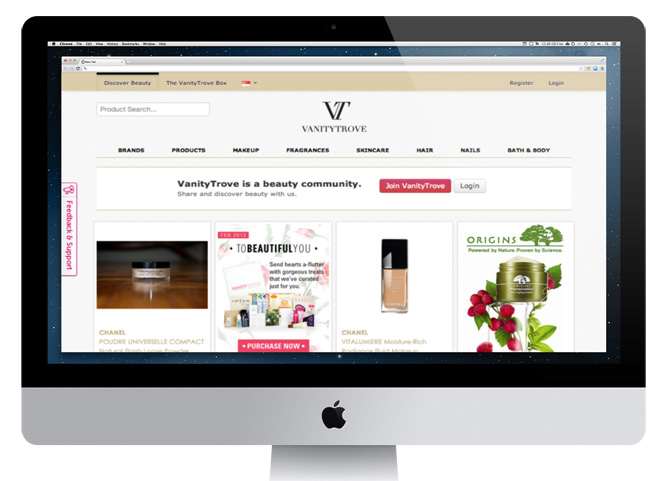 On a peaceful and lazy Saturday afternoon, beauty box subscription commerce startup VanityTrove announced that it has acquired Glossybox in Taiwan, a company part of Rocket Internet. The CEO of VanityTrove Taiwan turns out to be Sanjay Shivkumar, the dude behind the Summon Auntie mobile app. How both of them met and came to collaborate is a mystery. But I do know that Sanjay has been in Taiwan for quite some time now.
When asked about subscriber numbers, Douglas Gan, founder of VanityTrove, declined to reveal exact figures. But he did say that it now has "a few thousand" subscribers. After the acquisition, the top three countries in terms of subscribers are Taiwan, Singapore, and Thailand. On current team size, Douglas told me:
We have a physical office setup with at least five staff per country in Singapore, Malaysia, Taiwan, Indonesia, and Thailand. Total staff strength is almost 40 in the region.
Clearly, Vietnam is missing in the list. Douglas commented that Vietnam does have potential but said that five countries are more than enough to handle for this year.
In related news, the Australian beauty box subscription commerce startup Bellabox recently announced its latest financing round of $1.37 million.
With a team of 40, and to stay competitive, I'm willing to bet my cupcakes (or brownies) that VanityTrove is likely to raise a financing round very soon!