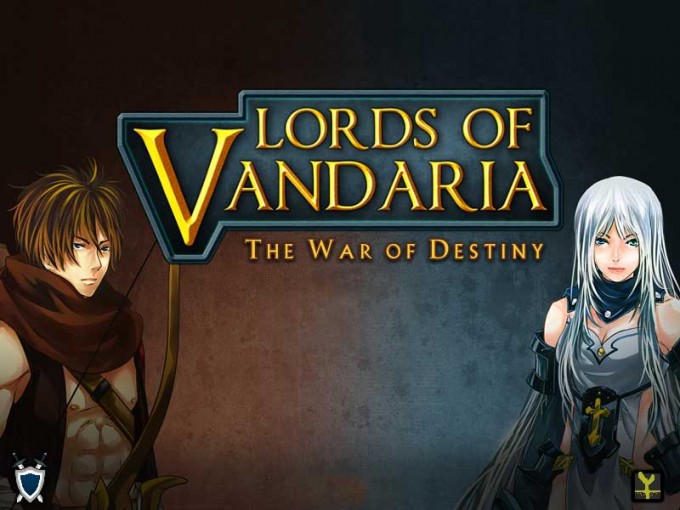 Surabaya-based story and game developer Vandaria Saga recently announced its first digital game called Lords of Vandaria. While the game's entire world has been built by Vandaria Saga, the gameplay was created in conjunction with game developer Toge Productions. I gave the Flash-based Lords of Vandaria a try and found myself wanting to continue playing the game a lot more, though I preferred skipping the storyline parts.
Lords of Vandaria tells the story of war between the humans and semi-God beings that came to the world three millennia ago. Essentially you get to command soldiers to bring havoc to your enemies. And you get to build towers and use magic spells to help your troops during the battle. Its gameplay is similar to Toge Productions' previous titles like Necronator II and Relic of War, combined with a tower defense game.
What I think can get a few good hours out of the gamers are all the character level-ups and upgradable skills inside the game, like new magic spells or higher attack damage for your troops. There are numerous mini objectives to be completed as well, which will give additional power-up coins to users. These details are very well thought out and fun.
The story part was produced by the Vandaria Saga team (which has previously written a few novels and created the first Indonesian trading card game based on the Vandaria fantasy). Two of its books even became best-selling books in Indonesia in 2011, so there are definitely a lot of fans who will appreciate the game's story arc. That might include me as well if I spend any more time playing the game.
Toge Productions was the victim of a copycat developer when its Flash-based, award-winning game Infectonator II was copied and ported illegally into an Android app last year. When asked if they plan to port the new Lords of Vandaria game as a mobile app, a Toge Productions representative told us that they don't plan to do so because even their previous games like Necronator II and Relic of War haven't been ported as yet. It takes quite a lot of effort to port those games and get them to perform optimally as mobile apps.
You can play the Flash-based game Lords of Vandaria on ArmorGames.