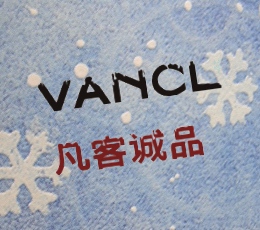 The last we heard from e-commerce platform Vancl, the company was in the middle of major staff cuts, and there were also staff cuts earlier in the year. But all that cutting hasn't stopped Vancl from being able to throw buckets of money around; the company is reportedly pouring one billion RMB ($158 million) into a shiny new HQ in Tianjin thanks to a major investment from the city's Wuqing district government.
The headquarters will serve as Vancl's new home base for accounting, distribution, R&D, product showcases, and customer service. It will also include a gigantic new warehouse to facilitate distribution process. The company is currently based in Beijing, and the move to this new center in Tianjin may be an attempt to save a little money by escaping Beijing's absurdly expensive real estate prices while still maintaining a presence very close to Beijing. Wuqing district lies to the Northwest of Tianjin's city center, making it both comparatively rural (and thus cheaper) and comparatively close to Beijing. Tianjin is also an extremely well-connected city in terms of transportation, and will likely serve Vancl well its new shipping hub.
Both parties have just signed the papers for the investment, so don't book your tickets to Tianjin to check out Vancl's shiny new digs just yet. But between the new HQ and Vancl's plans for a US IPO sometime this year, 2013 is shaping up to be quite an interesting year for China's biggest fashion e-commerce platform.
[Tianjin Daily via Sina Tech]