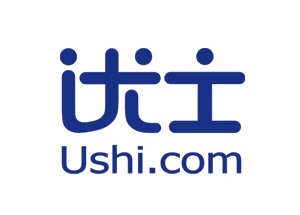 We spotted a report on ChinaVenture (article in Chinese) earlier that says there's a rumor that Ushi.com, the Shanghai-based business-oriented social network, was looking to raise $1.5 million in a new round of funding. This seemed like a small amount compared to the $3 million it raised last October, so we talked to a Ushi representative to clear things up.
The Ushi spokeswoman said that it's true that Ushi is playing around with AngelList, the US-based platform for startups – as the initial rumor stated – but that the purpose wasn't to raise funds exactly, but to learn from it and implement an AngelList-esque module within Ushi (pictured below). As the provided screenshot shows, it'd be a useful summary of funding rounds and valuations.
As for that mooted funding figure, the same Ushi rep told us:
We are considering to make a second round this year, it's not the right time to tell the exact number, but it should be over US$5 million.
Indeed, it makes sense that a startup would want to raise more in a new round than it did before. It has had a total of $ 4.5 million in funding thus far. The major new round is not guaranteed to happen this year, but it sounds like a plan.
In terms of updated stats, Ushi now claims to have, among in users, 40,000 entrepreneurs and 6,000 investors, making it a challenger to AngelList itself, as well as LinkedIn (NYSE:LNKD), which is thought to be looking more closely into expanding in China. The local market leader in terms of this kind of social network is Viadeo-owned Tianji, which raised $32 million in funding in April, of which about $10 million in cash went to Tianji itself. And don't forget the local AngelList clone called, almost inevitably, AngelCrunch.
In more new developments, Ushi has also just rolled out its "Ushi search concierge" which is a social recruitment service platform. It launches with some high-profile firms who are major employers onboard with it, such as Adidas, Coach, and the Chinese children's entertainment network Taomee.