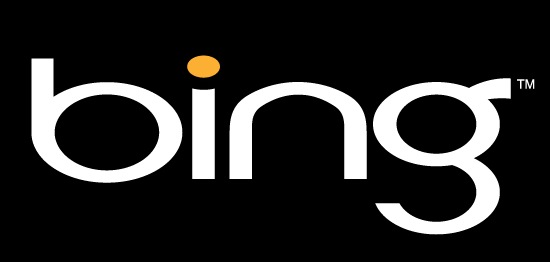 According to All Things Digital (WSJ), Facebook and Twitter have both agreed to allow users' status updates to be searchable on Bing's search engine.
Congratulations to our favorite social networking giants for another opportunity to push up their popularity to a higher level.
However, is it good news to them and bad news for their valuable users?
I'm sure some of us are worried about privacy issues after reading this. Is everything going to be on the search engine? The answer is yes but users might have the option to switch it off. Details are still unconfirmed.
With so many cases of "security leak" in both sites, this deal has certainly put our private information on the line, again.
Do you welcome this deal? Let us know via comments below.
Updates: The Tweet-Face-Bing Search
Bing has inked a deal with Facebook and Twitter to integrate their status updates into its search.
Twitter goes live before Facebook in Beta today. Not only are you able to search for tweets based on recency and relevancy, you can view the hottest topics via a Twitter tag cloud.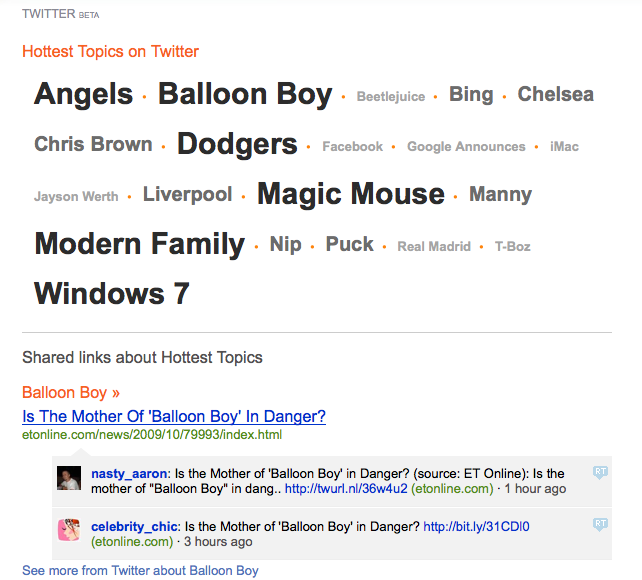 According to the Bing Social Search Team:
"If you want to keep an eye on this topic, you can just watch the Tweets roll in. Or, click on "See more Tweets about…" to go to a page full of Tweets. On that page, you can change the ordering to "Best Match." Here we arrange Tweets differently. If someone has a lot of followers, his/her Tweet may get ranked higher. If a tweet is exactly the same as other Tweets, it will get ranked lower.
For example, I saw a Tweet from ABC News ranked pretty high in the Best Match mode during the "boy in the balloon" fiasco. By the way, you won't see any of your tweets if you protected or deleted them, and tweets don't last more than 7 days in our index."
According to Twitter Co Founder Biz Stone:
"Twitter is providing Bing access to the overwhelming deluge of public, real-time tweets rushing in from all around the world so they can help you find those that make the most sense right now. While Twitter currently presents tweets based simply on timeliness, Bing is experimenting with new solutions such as "best match." We hope more working relationships with organizations in the search business will mean even more variety for users."
Updates 2: Google Now With Social Search As Well
Twitter is not all faithful to Bing as it has just reached an agreement with Google to integrate its social search into the popular search engine.
According to Marissa Mayer, Vice President of Google Search Products and User Experience
Given this new type of information and its value to search, we are very excited to announce that we have reached an agreement with Twitter to include their updates in our search results. We believe that our search results and user experience will greatly benefit from the inclusion of this up-to-the-minute data, and we look forward to having a product that showcases how tweets can make search better in the coming months. That way, the next time you search for something that can be aided by a real-time observation, say, snow conditions at your favorite ski resort, you'll find tweets from other users who are there and sharing the latest and greatest information.