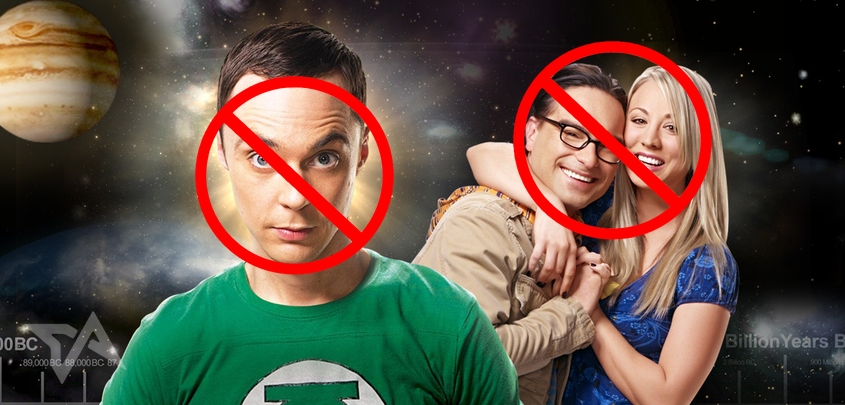 China's ongoing cleanup of objectionable content on the web has claimed a bunch of new – and perhaps surprising – casualties. China's media regulator has ordered the country's video streaming sites to remove four American TV series: The Big Bang Theory, The Good Wife, The Practice, and NCIS.
The sites affected – including Youku (NYSE:YOKU) and Sohu's (NASDAQ:SOHU) video portal, which pay to license the shows from US broadcasters – have not been given a reason for these bans, according to the Associated Press. (Update five hours after publishing: It turns out that state broadcaster CCTV is working on translating and screening The Big Bang Theory, which might explain why it has forced video sites to take the series down).
The Big Bang Theory, a comedy made by CBS that's like a nerdy version of Friends, still has its own minisite on Sohu TV (pictured below), but attempting to play any of the episodes reveals a message that says, "Sorry, viewing is temporarily unavailable."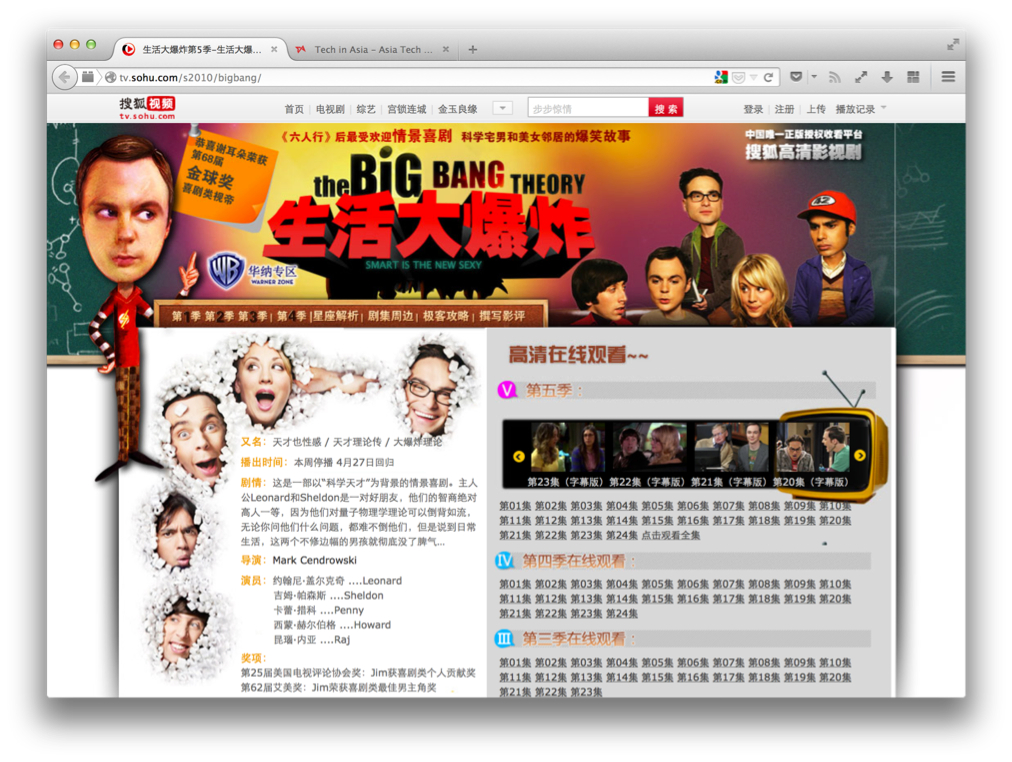 China's State Administration of Press, Publication, Radio, Film and Television (SAPPRFT – formerly known as SARFT) made the ruling.
The Big Bang Theory has had more than a billion views in China since it first appeared on Sohu TV in 2009. China's numerous video sites are competing to pick up exclusives on US, Korean, and Chinese drama serials. Hit shows like the BBC's Sherlock are shown legally in the country just 24 hours after their original TV broadcast, and often get tens of millions of online views in the first week from Chinese fans.
(See: China's favorite flirty chat app slammed by state media over links to prostitution)
Newest web clampdown
The TV show bans come amid China's newest web clampdown, which is being aimed at sexual content on the internet. Local web giant Sina (NASDAQ:SINA) is facing the threat of its video and ebook portals being shut down, it emerged last week.
However, the clampdown doesn't fully explain why those four shows have been taken down while far raunchier or gorier shows are being streamed into China's video sites totally uncut and uncensored. Chinese fans of shows like Masters of Sex, Game of Thrones, or Hannibal must be worrying that their favorite dramas are next for the chop.