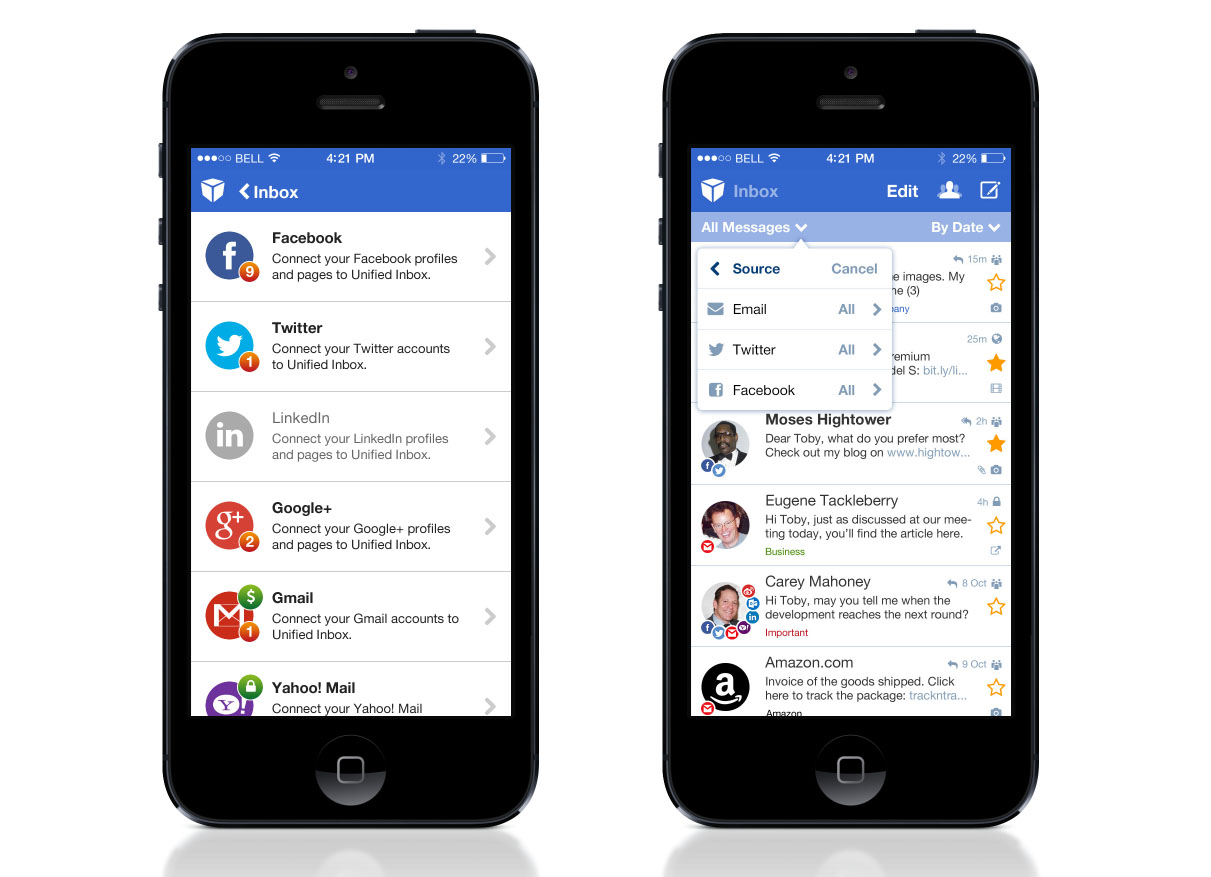 In this digital age, the importance of online communication has multiplied exponentially, yet we find ourselves increasingly buried under piles of unread emails at work. A study last year found that professionals from top accounting firms spend 80 percent of their time communicating with others, while executives spend 45 minutes out of every hour doing so. Being able to stay on top of correspondences, both internally and externally, has never been more crucial.
Toby Ruckert, co-founder and CEO of Unified Inbox, is very much aware of this problem, which is why he came up with the idea of an app that centralizes external conversations, social engagement and internal team collaboration all in one place. Hence, Unified Inbox was launched back in 2012.
Ruckert started observing this problem as far back as 1992, working as a SysOp at an early bulletin board called LIGHT-BBS. "Even back in 1992 […] I had to secure distribution of many group messages, public posts and private messages between the different members of the mailbox and the different networks we had connected to from across the world," Ruckert says. "It was evident that electronic messaging would be a common and basic feature in our working lives."
It was only in 2008 that he started to think of ways to better manage and keep up with internal and external communications happening across time zones and locations. The first prototype was only released three years later, as combining various communications and messaging protocols was a complex process.
All in one
Unified Inbox allows users to pull in data from email, Twitter, Facebook, LinkedIn, Google+, or SMS. It also has connectors to Basecamp, Dropbox and Evernote. The mobile app is integrated with Line, WeChat and Whatsapp as well. That's how it melds together email, social media, and enterprise messaging.
"As we've built a very robust communication-as-a-service middleware, we can connect to any cloud based channel – whether it be an app, software, or messaging channel – provided there are APIs available from the respective service," explains Ruckert.
See: 10 startup tools you need for CRM, communication, and documentation
Gunning for global roll out in 2015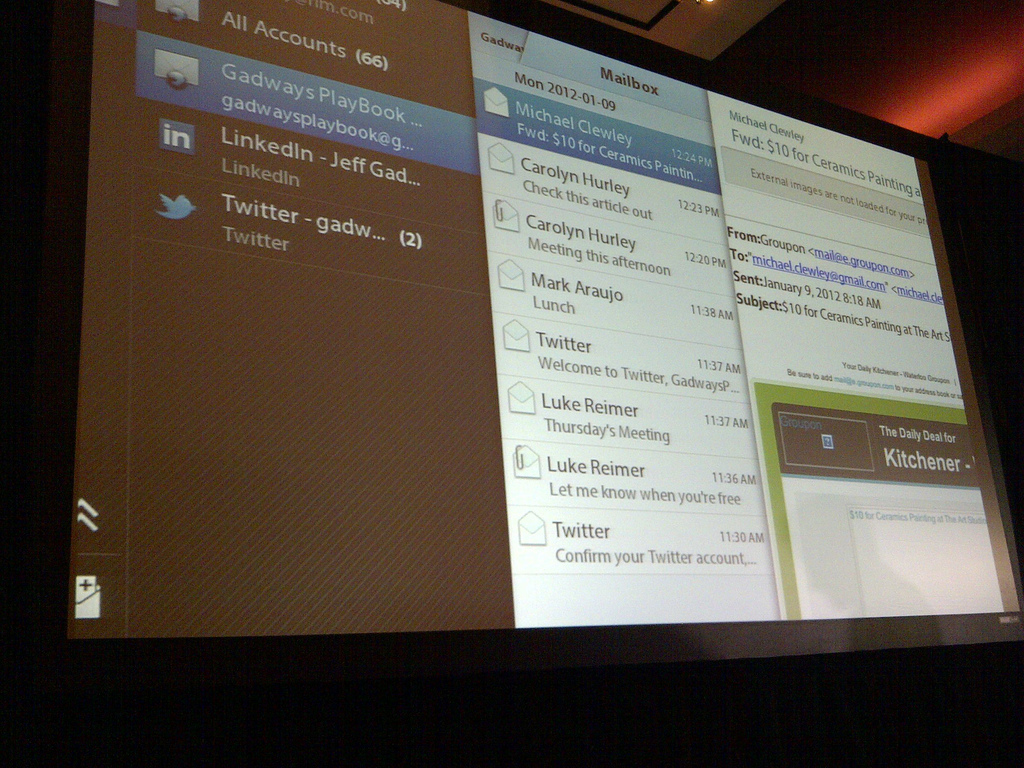 Unified Inbox was bootstrapped for the three years it was in development, following which Markus Lehnert, the former head of strategy and mergers and acquisitions at a large European software company, came on board as their first investor as well as co-founder. The Singapore-based startup has since attracted more investment and government grants, and are is now looking to raise further funds for expansion across Asia.
Originally from New Zealand, the team has chosen Singapore as their international headquarters and moved here earlier this year. Why pick Singapore? "It is one of the leading technology nations in Asia and offers an excellent environment for ICT businesses with strong government support, securing of intellectual property as well as producing top students, leading to an excellent talent pool both in management and R&D," Ruckert explained. "With such factors, we find that the country is one of the best places in the world to start and grow a tech company."
He added that the startup has already secured some prominent customers here, which will help to pave the way for their planned global market roll out in 2015.
Many exciting things are happening for Unified Inbox right now. Most recently, they acquired US-based cloud solution Smak for an undisclosed sum. This closely follows the acquisition of iOS app HelloInbox in February this year.
"Matt Hooper and Doug Fleming who founded Mysmak.com created ways of handling the overwhelming flow of information in modern life which we consider as revolutionary. So their experience and ideas are crucial elements of Unified Inbox as we evolve," Ruckert adds.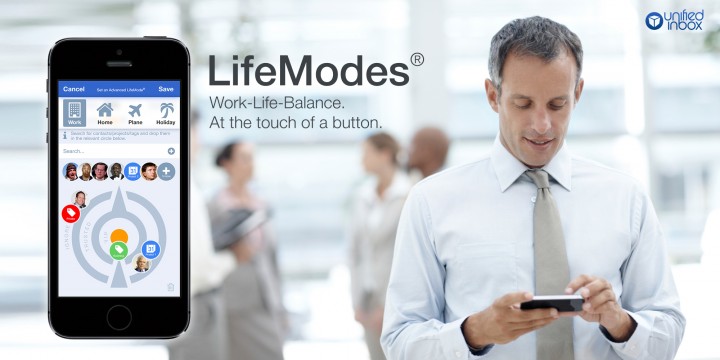 In particular, the team intends to build Smak's "LifeModes" into their current platform. LifeModes are basically the "mode of life" that the user is currently in, such as 'work, 'relax', or 'holiday'.
"We've found that users wanted to filter their Unified Inbox for messages that would fit their current LifeMode to read and respond to those first," Ruckert explained. "We'd known for some time that Smak had some of the best tools for this, and so will play an important part in improving our products."
The integration of LifeModes is the first of many improvements that the team is looking to build into the platform. Ruckert reveals that they want to make the Unified Inbox experience even more personalized in the near future with what he terms as a "Personal Executive Assistant".
"We're working on an algorithm that could potentially power the world's first smart inbox assistant who could help you to screen your calls and messages, sort your mail, and help you manage your time," he says. "We call it InboxRank, and it allows the user to sort his inbox not just by subject, date or sender, but by relevancy to what is important to know, see and do right now."
Sounds exactly like what busy executives need right now.
(Image credit: Flickr user Florian Seroussi)