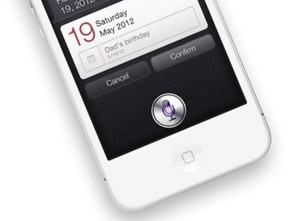 Oh dear. The bad news just keeps coming for China's iPhone fans. Following on the heels of yesterday's reports that what we thought was proof the iPhone 4S had gotten its network permit from MIIT turned out to be referring to the 8 GB iPhone 4, today China Unicom insiders confirmed to Sina Tech that the 4S is still waiting on approval.
Yesterday, there was still hope the 4S might see the market sometime soon, as we knew the 8 GB iPhone 4 had been approved by MIIT, but didn't know whether or not the 4S had. Now, assuming Sina's China Unicom sources are to be trusted, we know that the 4S has not yet been approved.
Realistically, this means we're unlikely to see the iPhone 4S in China before January, as even if the handset were approved on Monday, Apple (NASDAQ:AAPL) and Unicom would likely need a little time for pre-launch promotions and hyping.
But, if I've learned one thing from following this story so far, it's that you never know what's going to happen, so Penn Olson is officially predicting that the iPhone 4S will be released in China sometime between today and January 5, 2056. Plan accordingly.