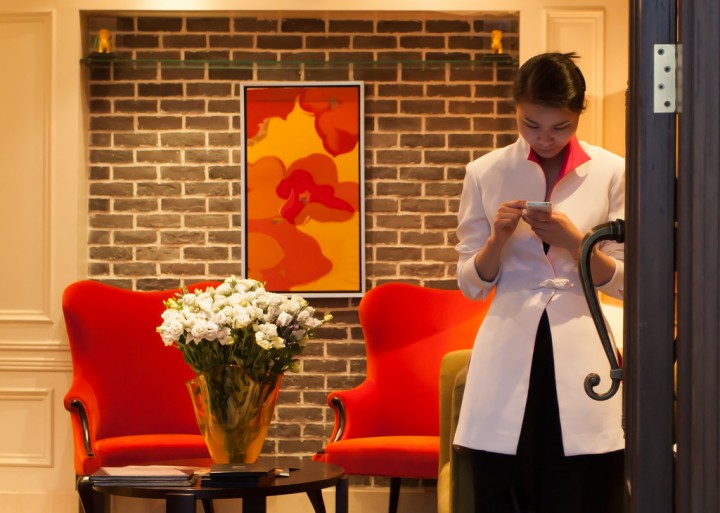 Umeng, the Beijing-based mobile analytics firm, just released a report comparing smartphone usage in China's first, second, and third-tier cities, and it's an absolute must-read. Using data collected from over 230,000 apps on Android and iOS over a three-month period, the company looked for trends and discrepancies between the nation's biggest metropolises and its smaller urban hubs.
Umeng counts China's first-tier cities as Beijing, Shanghai, Guangzhou, and Shenzhen. It considers Tianjin, Chongqing, Nanjing, Hangzhou, Chengdu, Wuhan, Xi'an, Qingdao, Shenyang, Dalian, Xiamen, Wuxi, Jinan, Changsha and Fuzhou second-tier cities. Everywhere else is "third-tier and below."
Key findings from the report include:
58 percent of China's 780 million active devices are in third-tier cities and below.
Apple is growing in third-tier cities, with 54 percent of China's active iOS devices currently in the country's smaller municipalities. A year ago, that figure was at 47 percent. Of course, some of that growth (we're not sure how much) can be attributed to the aggregate increase in the country's smartphone adoption as a whole.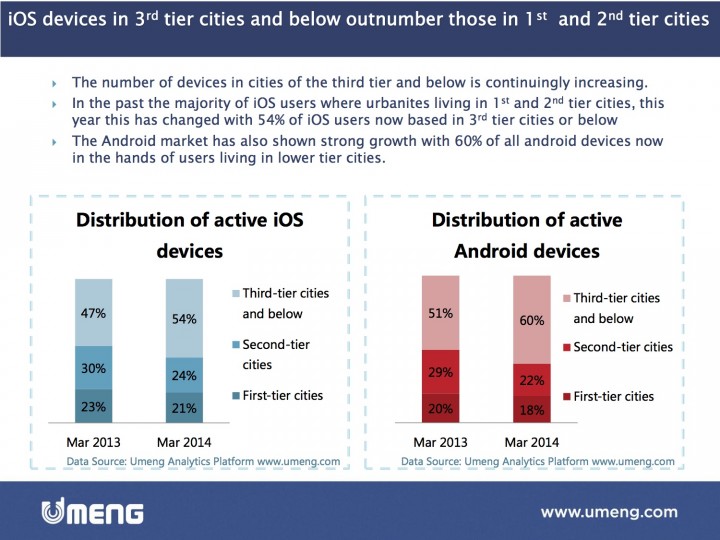 Smartphone owners in third-tier cities are using their devices as frequently as owners in first and second-tier cities.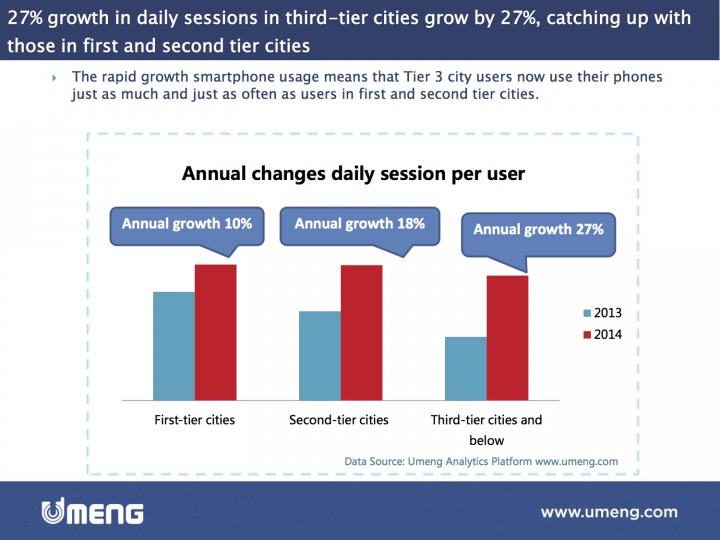 For Android phones, Samsung dominates across the board, while Lenovo maintains an edge over Xiaomi in second and third-tier cities.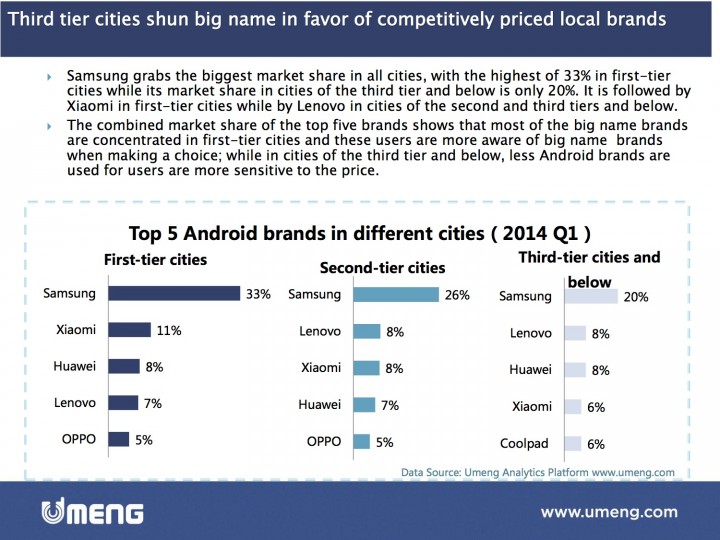 In the whole of China, the iPad mini has surpassed the iPad 2 in market share. The iPhone 5S has surpassed the iPhone 5 in market share, while growth for the iPhone 5c has remained flat.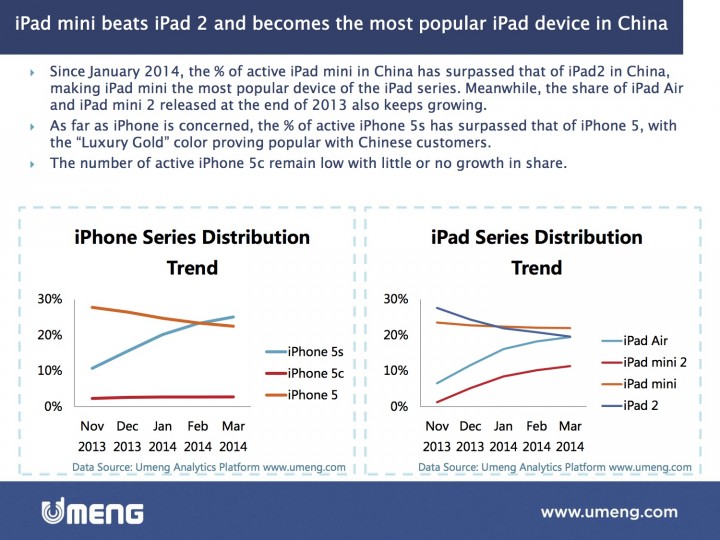 We've embedded the full report below for viewing. You can also download the document as a PDF file directly from Umeng's website.