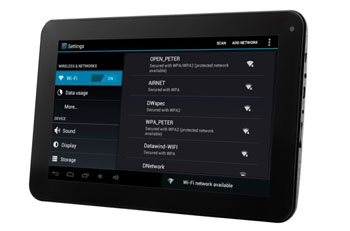 After launching the world's cheapest tablet computer Akash1 for just $35 in late 2011, the UK-based Datawind Ltd has now come up with the cheapest phablet in India. The company has launched new models of its tablet range that include the UbiSlate 7Cx, which is priced with all taxes inclusive at Rs 3999 (under $65).
It's a bit surprising how Datawind continues to bring low cost devices here despite the Indian rupee's volatility against the US dollar in past three to four months. That forced many other electronic and computing devices companies to hike prices in order to keep margins level.
In fact, DataWind's CEO Suneet Singh Tuli has been very confident in bringing affordable computing devices to the Indian population despite the falling Indian rupee. "With this commitment, we've held strong and not increased pricing of our products and, instead, now are introducing new products with breakthrough pricing," said Tuli.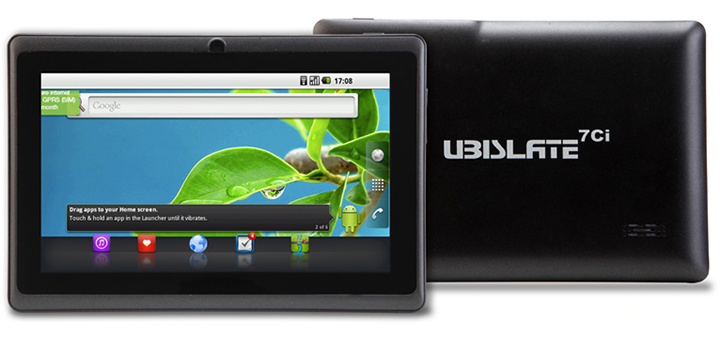 The latest device features mobile connectivity using a regular SIM, voice calling, and the company's patented web-delivery platform that offers the fastest mobile web experience possible on regular GSM-EDGE networks.
The company released the 3G compatible UbiSlate 3G7 tablet that costs Rs6999 (around $113). This device has an embedded UMTS modem that eliminates external dongles. Another model – the nine-inch UbiSlate 9Ci is available for less than Rs5000 (approximately $80).
Affordable low-cost computing devices have been the distinguishing mark of DataWind. The company heavily relies on the price-based devices to reach the masses. Most devices are designed for multiple purposes ranging from education to entertainment across user age-groups. It has operations in Europe, Canada, and India.
On the education front, these devices are bundled with free e-books and apps for grades one to 12 based on India's top education body NCERT's curriculum in English, Hindi and Urdu languages. Beside the interactive multimedia-rich learning tools, they entertain with Bollywood music and movies. Each tablet comes with e-Scan's antivirus and anti-theft software pack, as well as navigation tool MapMyIndia, games, and other stuff.
DataWind came under heavy scrutiny from the media after its cheapest tablet Akash faced technical glitches. Concerns were raised about the quality and the 'made-in-India' claim for DataWind's internet browsing device PocketSurfer.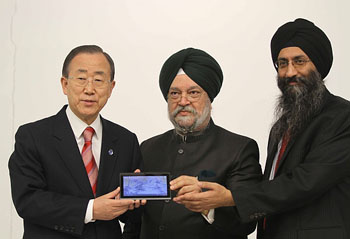 Those controversies aside, DataWind won recognition from the United Nations for its low cost tablet Akash, which the UN Secretary General Ban Ki Moon unveiled in 2011.
All of the new models are in-stock and available for immediate delivery on DataWind's website. Products are shipped within 24 hours and delivered by courier companies within three to five days.
(Editing by Paul Bischoff)