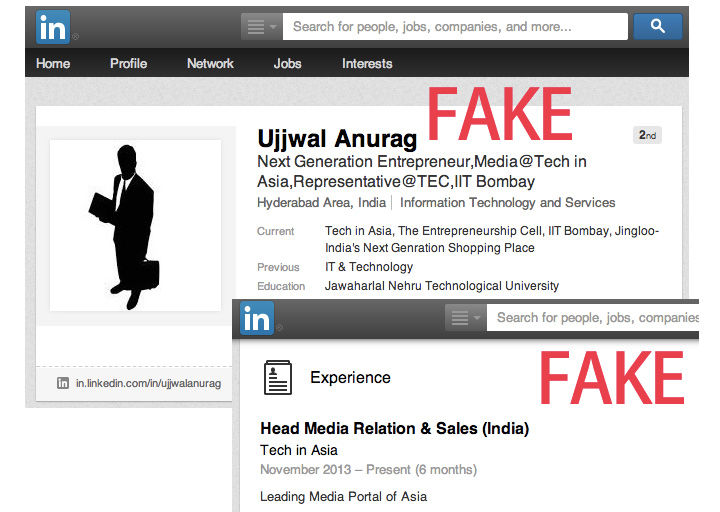 It has been brought to our attention that a person going by the name "Ujjwal Anurag" online has been attempting to sell coverage on TechinAsia.com, claiming to be our Indian sales representative. Please be aware that:
This person does not work for us.
We never accept money in return for coverage.
This person appears to have been conning some startups into paying him for coverage using the techinasia.in domain, which we do not own. He has set his domain to redirect to our site so that it appears legitimate. However, because he has no relationship whatsoever with Tech in Asia, he is offering a service that he cannot provide. We do not, under any circumstances, accept payment in return for coverage on our site.
If someone tells you that you need to pay them to get covered on Tech in Asia, they are lying to you, and they don't work for us.
We strongly advise all startups to be sure when corresponding with us that you are communicating with a @techinasia.com or @gamesinasia.com email.