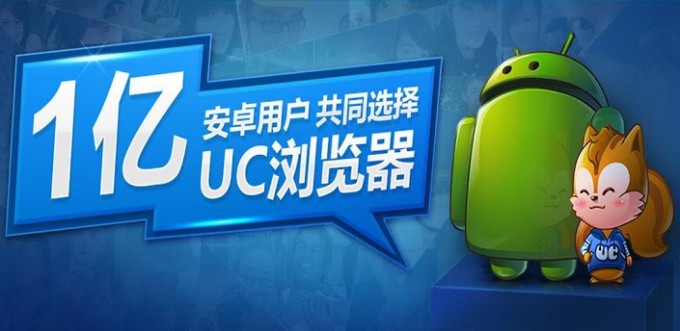 Big news today from the folks at UCWeb, the makers of the popular UC Browser, who tell us that it has now surpassed the lofty milestone of 100 million Android users as of November. The company claims that theirs is the only third-party mobile browser to break the 100 million mark.
As you can see in the chart below from UC Web, this time last year UC Browser was just approaching the 40 million user mark, which makes this accomplishment one year later all the more phenomenal.
We recently noted that UCWeb is doing very well in India, where it claims 20 percent of the mobile browser market share, edging out even Opera in Google Play's free app rankings. The company has an office in India, so its feet-on-the-ground strategy appears to have worked there, and is likely one of the main reasons for its overall success on Android.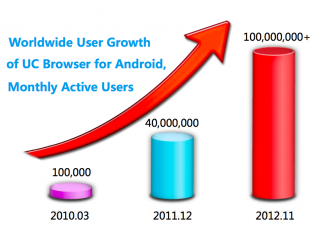 And of course, UC Browser is also doing very well in its home market of China where a recent CNNIC report put its market share at about 54 percent.
The Beijing-based company also highlighted the top model handsets among UC browser users, including the Samsung Galaxy Ace which was ranked first. Their list also includes a number of up-and-coming budget Chinese smartphones such as Xiaomi, Huawei's 8650 and 8812, and ZTE's 880.
UCWeb's CFO Roy Rong recently told media that the company was considering an IPO in 2013. If its success this year is any indication, 2013 should indeed be a pretty big year for the UC browser as it continues to ride the wave of global Android growth.