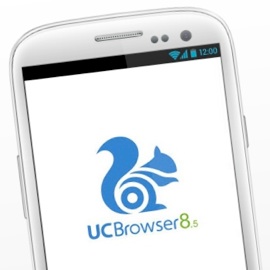 We know that the China-made UC Browser has 400 million worldwide users, but we previously didn't know exactly where they are. Now we do. Today at a conference, UCWeb CEO Yu Yongfu said that, as of December 2012, its mobile-oriented UC Browser has accumulated 100 million overseas users.
It's another major milestone for UCWeb, which has been one of China's most outward-looking tech companies for years. In its home market it's up against Tencent's QQ Browser and many others. Overseas it also has a wealth of rivals among third-party browsers, ranging from Opera to Dolphin to Skyfire.
UCWeb might be heading towards an overseas IPO this year, but no concrete plans or timelines have been laid out.
A UCWeb representative tells us that today's UCWeb event was devoted to mobile gaming, where COO Zhu Shunyan laid out its China-oriented mobile gaming plans. Those center around its mobile content partner, UC9Game, which distributes mobile games and also runs the China-side UC Browser app store.