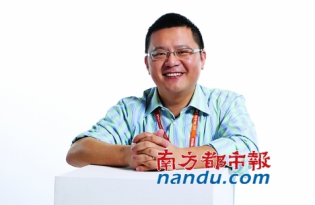 UC Web is one of the few Chinese companies that has seemed immune to the "brand China" effect and has had impressive success in its overseas expansion. Most recently, the company's mobile browser hit 400 million worldwide users, and has once again raised the question of whether or not the company plans to IPO.
But UC Web CEO Yu Yongfu said at a press conference recently that the company doesn't plan to IPO immediately. Comparing IPOs to marriage, Yu explained:
Actually, if you can marry later it's best to to marry early, because there are more residual effects of early marriages, and that's why we've seen so many companies get divorced [i.e. delisted] this year.
Interestingly, Yu says that one of the things that could force the company to IPO would be its competition:
For example in the video industry, if Tudou IPOs, then Youku must immediately also initiate an IPO. But in this field (mobile web browsers) we're a little better off; we have surveyed the scene and we don't think there's anybody who is capable of stealing our seat, so there's not too much pressure to IPO.
Of course, not having IPOed means that UC Web's finances are private, but Yu says the company is bringing in profits already and is in a great position in terms of cashflow. Assuming he's telling the truth — and third-party firms have confirmed UC Web's impressive market shares in China and India, among elsewhere, so he probably is — it looks like there's no real reason for the company to IPO anytime soon.
[Southern Metropolis Daily via Sina Tech]