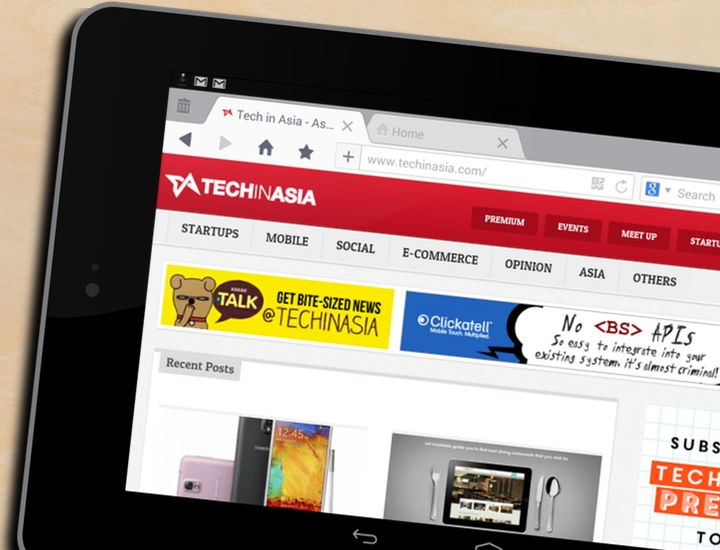 UCWeb has updated its UC Browser HD, which is made for Android tablets, to add in useful gestures for dealing with tabs. Now you can swipe between open tabs with a two-finger movement left or right, and a tab can be closed by swiping down, or opened by swiping up. It should save a whole lot of aiming and tapping.
Though smartphones and tablets are meant to be used with simple gestures, both Google and Apple – and lots of developers – sadly overlook how other gestures (like with two fingers) can be used to aid productivity. So it's good to see that the popular UC Browser has included some for Android tablet users. I tested it out on my Nexus 7, and it works very well. It saves making the two taps needed to hit the tab switcher and select the desired tab in Chrome for Android. Plus, UC Browser HD starts up faster for me than Chrome. I'm not a fan of UC Browser's overly fiddly and cluttered UI, so I'm not sure if it's a keeper for me.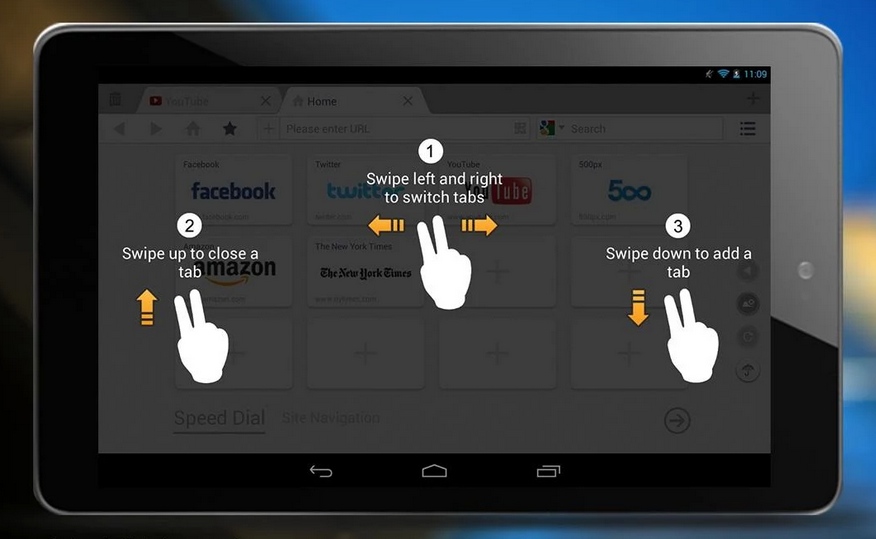 The update to UC Browser HD – pushing it to v2.5 – also brings a new download manager plus an inbuilt video player that can be controlled with easy gestures for volume, brightness, and scrolling through the video forwards or backwards. All those are done with one finger scrolling at certain points/directions on the screen. All these appear only for Android tablets, not for UC Browser on iPad.
China-based UC Browser claims to have over 400 million users around the world for its cross-platform app for phones and tablets.
UC Browser HD is here in the Google Play store.
(Editing by Josh Horwitz)