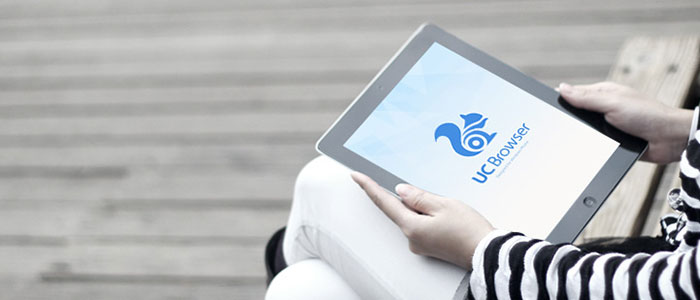 Indonesia's mobile phone users are growing in number rapidly each year, so it's no wonder that many firms are vying to woo them in some way. One of these is China-based UC Browser. The team now claims it's Indonesia's third most popular mobile web browser, behind Opera and Android's default browser. That's why Indonesia is one of its main markets.
UCWeb's internal data claims that one out of five mobile internet users in Indonesia has UC Browser installed on their feature phone or smartphone. Close to 50 percent of page-views using UC Browser in the country come from Android devices. The team estimates that UC Browser processes about three billion web pages in Indonesia every month.
The team sees two reasons behind the app's growth in Indonesia. Firstly it's due to the data compression feature, which saves people money when using 2G/3G/4G and also speeds up loading times, and secondly it's thanks to the way the Chinese firm is adapting to the local market's demands. Soccer and music-related searches are an example of that localization. With so many people in Indonesia searching for those things, the startup updated UC Browser to help users browse those two topics more easily.
(See: 5 great browsers to replace your phone's stock browser)
"Our primary strategy is to partner with local service providers and provide local users with more content and services," says a UC Browser representative.
Competition against market leader Opera
According to data from StatCounter (in a report given to UCWeb and seen by Tech in Asia) covering the past six months, UC Browser has been able to double its market share to 11 percent in Indonesia. Market leader Opera, on the other hand, has recorded a 20 percent market share drop in the nation. Opera responded to Tech in Asia by saying that the total number of Opera browser users in Indonesia is growing, especially on smartphones. Opera Mini users on Android have increased 196 percent in the past year in Indonesia. When it comes to the full Opera browser on smartphones, the number has increased by 1,800 percent, claims the company.
UC Browser needs to be wary of many other rivals in Indonesia, such as China-made Baidu Browser and Dolphin Browser, as well as Google Chrome.