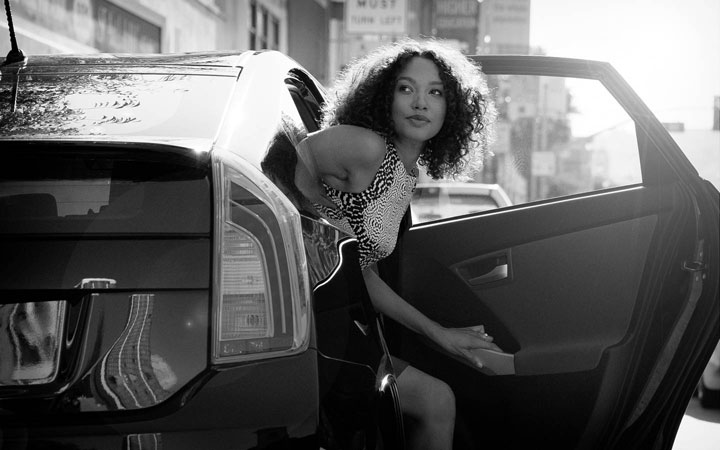 (Updated on June 11th: Uber is now live in Jakarta. Users can order an Uber cab for a minimum fare of IDR 30,000 (US$2.50). And besides Sandiaga Uno and Whulandari Herman, Indonesian actress Raline Shah was also one of Uber's first passengers in Jakarta.)
San Francisco-based transportation startup Uber has been sniffing around Jakarta as of late, opening job vacancies for both drivers and permanent staff along the way. While there's not yet an official launch announcement, Uber Jakarta's Twitter account tweeted that the service has chauffeured a couple of Indonesian celebrities around the capital city.
@sandiuno thanks for being our first rider in Jakarta!

— Uber Jakarta (@Uber_JKT) June 9, 2014
Last night was nice car by @Uber_JKT he picked me up @airport.thanks

— #puteriIndonesia2013 (@whulandary2626) June 10, 2014
The two celebrities are Sandiaga Uno, one of Indonesia's richest men, and Whulandari Herman, the winner of the Puteri Indonesia 2013 beauty pageant. The whole trip – which happened yesterday – is a good indication that Uber will officially launch in Jakarta very soon. This is similar to what happened in other cities like Beijing and Manila, where Uber launches were preceded by secret celebrity rides around town.
See: Why Uber will fail in Jakarta, and why it won't
As explained during recent events in Jakarta, the Uber team will do a soft launch in the coming weeks where secret Uber cars will drive around the city for some time. Uber will do a high-profile launch after recruiting a three-man team for the country.
As indicated on Uber's driver recruitment page in Jakarta, Uber's first product offering for Indonesia would most likely be UberBlack. It offers a sedan or crossover SUV that can fit four people, or a full-sized SUV that can fit up to six people.