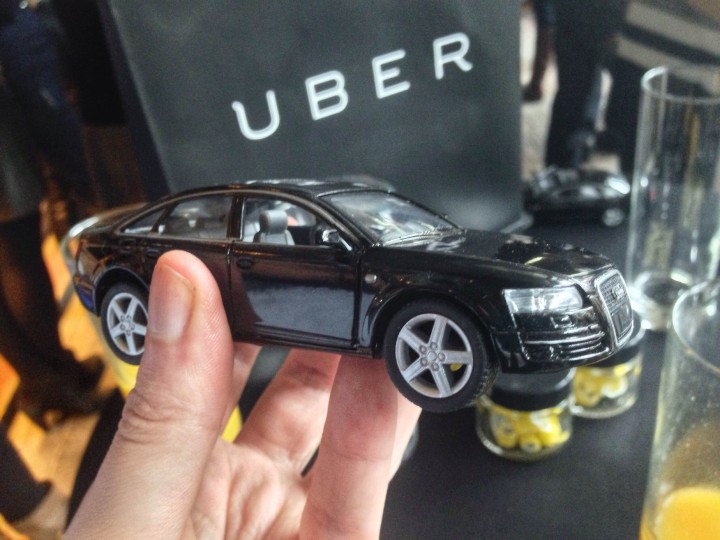 Yesterday Uber officially launched in Bangkok, following its soft launch in the capital at the end of February. The rollout marks Uber's 19th city in Asia Pacific, as the transportation network firm expands at a rate of three cities each month.
Uber has attracted controversy for allegedly destroying the traditional taxi industry and ruffling the feathers of many municipal transport authorities, but business-wise, Uber is doing pretty well. According to Sam Gellman, Uber's head of Asia expansion, the company has never had to withdraw from any Asian market it has entered – on the contrary, once it enters a particular Asian country, it quickly gears up for further domestic expansion.
In addition, Uber claimed that Bangkok is actually one one of the company's fastest growing cities with regard to demand. The initial growth in the market is among the best in the world.
Uber as Starbucks
Uber is known for rarely revealing numbers or revenue figures for its urban operations, and as a private company, it's under no obligation to do so. When asked about the number of users it expects to see in Bangkok, Uber said its goal is to make sure everyone in the city knows about the company. However, when one considers that Uber's fares are priced about 1.5 to two times higher than normal cab fares (which might not sound like a big deal, but with today's economy, it could be a deal breaker for some), Gellman commented, "Anyone who can afford a cappuccino at Starbucks can afford Uber."
(See: Uber and Tripid hit speed bumps as the Philippine government cracks down on transportation apps)
Certainly by identifying itself as a premium service, Uber's target audience would be in the same alley as that of Starbucks. Starbucks is often considered a status symbol in Asia, as it's prices are relatively high but people drink it because of the brand name.
Uber can't fix everything
Uber admits traffic in cities like Bangkok and Jakarta could prove challenging for the company. "We can't really solve the traffic, but we can make the ride more comfortable," says Gellman.
While Uber remains powerless with regard to road congestion, the company does study traffic patterns in each city to make sure they have cars available in high-demand areas to reduce wait times. Gellman says:
The trends in cities are very similar day to day. We have data and will work with our partners to make sure there are cars available in that area. The key part is to study the patterns of that city.
At the moment, the wait time for a car after a customer requests an Uber is about 10 minutes in Bangkok. The company aims to get that down to 5 minutes.
Uber loves everyone
Taking commission rates of about 20 percent, Uber works with both private drivers and car companies, as long all entities have proper licenses. Their recruiting process typically begins by talking to large livery companies and connecting with their drivers, or by reaching out to five star hotels and recruiting drivers through their livery lines. Drivers can then refer other drivers through word of mouth.
(See: Uber picks a Chinese name as it launches officially in China)
According to Gellman, whenever the company expands, it always studies the laws and regulations of each city it enters. Gellman admits there's some education and research required before rolling into new markets.
"We provide an experience thats good for the city. There's an education process. The big picture is that we're making the city better and safer."
Editing by Josh Horwitz