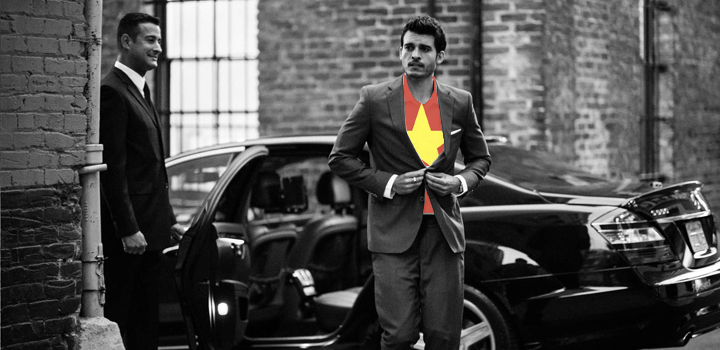 Most people in Vietnam never thought it would happen, but it has: Uber has arrived in the country today. The luxury transportation startup arrived in Bangkok in February, Beijing in April, and Jakarta in June. Now it'll reach Ho Chi Minh City in July. Uber's on track to roll out monthly in every major city across Asia.
Ho Chi Minh City is interesting because it is dominated by two major taxi companies: Mai Linh and Vinasun. In the past five to ten years, these two companies have flooded the city with their green branding and more reliable services than their smaller competitors. Uber will face resistance from these two incumbents whose drivers are also increasingly using two of Uber's local taxi app competitors: GrabTaxi and EasyTaxi.
Although the numbers cannot be verified definitively, some in the startup ecosystem believe that GrabTaxi is doing better than Easy Taxi as it has been executing a better discount and marketing strategy across Vietnam's two major cities. Now, the Malaysian upstart will have to contend with Uber's unique marketing techniques. As Uber's press release outlines, it's playfully matched up with local Vietnamese celebrities for the extra boost on the day of the launch:
Actresses Hong Anh and Chi Pu, singer Hoang Thuy Linh, and blogger Nicky Khanh Ngoc were the first to jump at the chance to try Uber out for a ride on the town. They downloaded the Uber app, and within 10 minutes, a luxurious Uber was able to whisk them away to a movie set, a recording studio, and a photo shoot. We'll let you figure out who went where.
We'll likely see more of this, just like how Uber offered lion dances in China and Singapore for Lunar New Year.
What does Uber's potential market look like?
The US$17 billion company expanded to over 100 countries worldwide, but the bulk of its revenues come from just five cities. In other words, Uber is clearly playing a very long-term game: it wants to get a foothold before its clones get too powerful. It has a long road ahead. Uber will face pushback from local taxi companies as well as encounter cultural quirks.
Cities like Ho Chi Minh have peculiar luxury car cultures. Most luxury black cars of the BMW and Mercedes variety are owned by the upper middle class and rich people of the big city. They own the cars but hire the drivers. These owners may not allow their drivers to make extra money on the side.
Yet Vietnam sorely needs logistical support, and Uber can help. Already, companies like Giao Hang Nhanh have grown to fill the holes, and companies like Lazada, The Gioi Di Dong, Tiki.vn, and others have invested heavily on their own logistics fleets.
If Uber founder Travis Kalanik's vision is really to bring Uber into other logistics categories like ice-cream delivery and flowers, the Vietnamese will welcome them with open arms. Ho Chi Minh City and Ha Noi, the nation's capital, both lack a train system despite desperately needing one. Again, Uber, GrabTaxi, and Easy Taxi are all easing that burden.