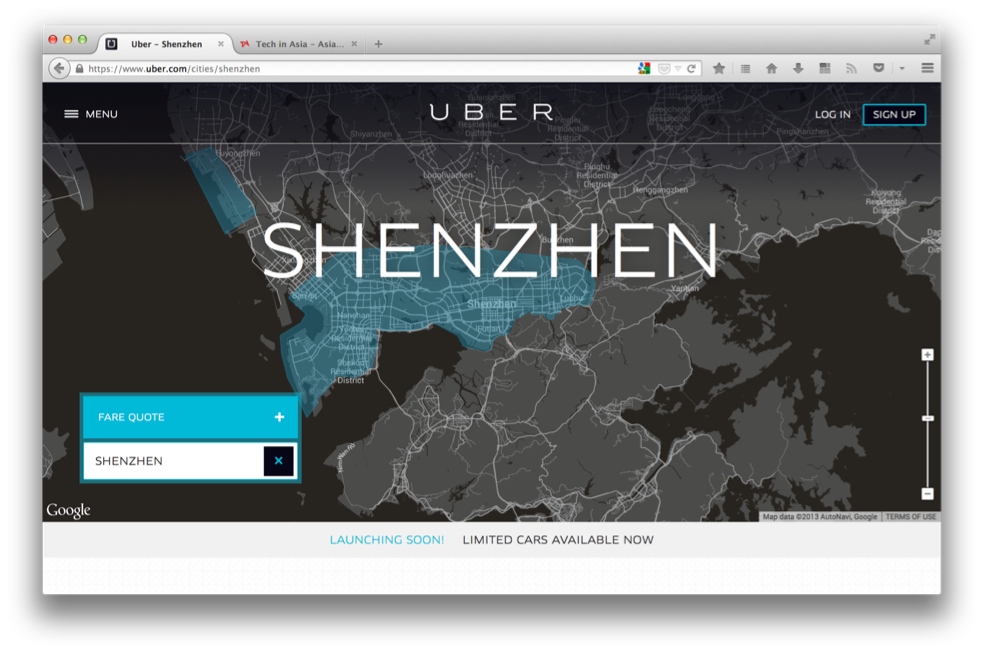 Three months after first entering China by rolling out in Shanghai, fancy car-booking service Uber has today launched in Shenzhen.
As is Uber's usual strategy, this is a limited, "secret Uber" roll-out that serves as a testing phase, probably for a couple of months. Uber's blog post on this topic (via TheNextWeb) notes that Uber's limos will be available around the Nanshan, Futian and Luohu neighborhoods of Shenzhen, but might be in short supply for now.
Uber's minimum fare in Shenzhen is RMB 40 ($6.50), which is more than three times the starting rate of a local taxi.
Uber has been expanding aggressively in Asia this year, already venturing into one or two cities in China, Japan, Malaysia, India, Taiwan, South Korea, and SIngapore.
(Editing by Paul Bischoff)