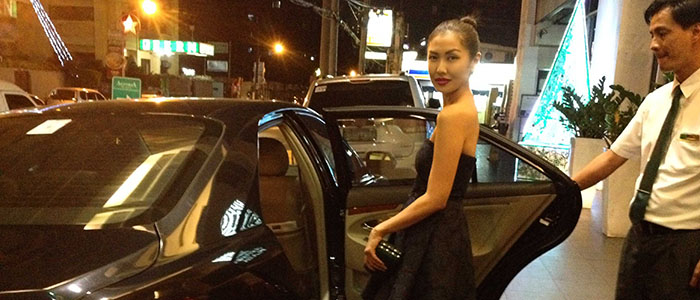 Uber is expanding in Asia at astonishing speed. This year alone it had made its way into seven cities in China, Japan, India and Taiwan. Today, Tech in Asia spotted through Uber's blog that it had made its way to Manila, in the form of its now-trademark "secret Uber" test phase.
The blog features Filipina stylist and model Liz Uy, said to be one of the first to try out Uber, in a black car.
Since Uber Manila remains in the early testing stages, only a limited number of vehicles are available.
Filipinos can use the Uber app now and enter the promo code TRYUBERMNL. If they are lucky enough to get a ride, they will get Php 800 ($18) off their trip.
For those unfamiliar with Uber, the company serves as a platform through which private drivers can connect with potential customers in need of a ride, and sets the price for the trip. Leaked documents recently revealed that Uber is on track to earn $213 million in revenue for the year 2013. Lately the company has attracted attention and some controversy for allegedly engaging in price gouging during busy periods.
Uber is available as a free download on Android and iOS.
(Editing by Josh Horwitz)