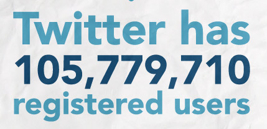 At the recent Twitter's Chirp developer conference, Twitter co-founder, @ev, has revealed several interesting statistics about his company. With a huge amount of data revealed, designer, Gerardo Obieta, has created an infographic to make it digestible.
Despite a flattened traffic growth, Twitter is growing at a rapid pace in terms of user growth. It has gathered over 105 million registered users and is gaining 300,000 new users daily.
Another infographic also mentioned that Twitter suffers from low retention rate…
Only 4 out of 10 new users continued to use the service and many of them quit Twitter within a month. So, if the statistics  are accurate, we can deduce that Twitter only has about 40 million active users (105 x 40%). That's just 10% of what Facebook has, confirming that Facebook is the undisputed champion so far.
[Click to enlarge image]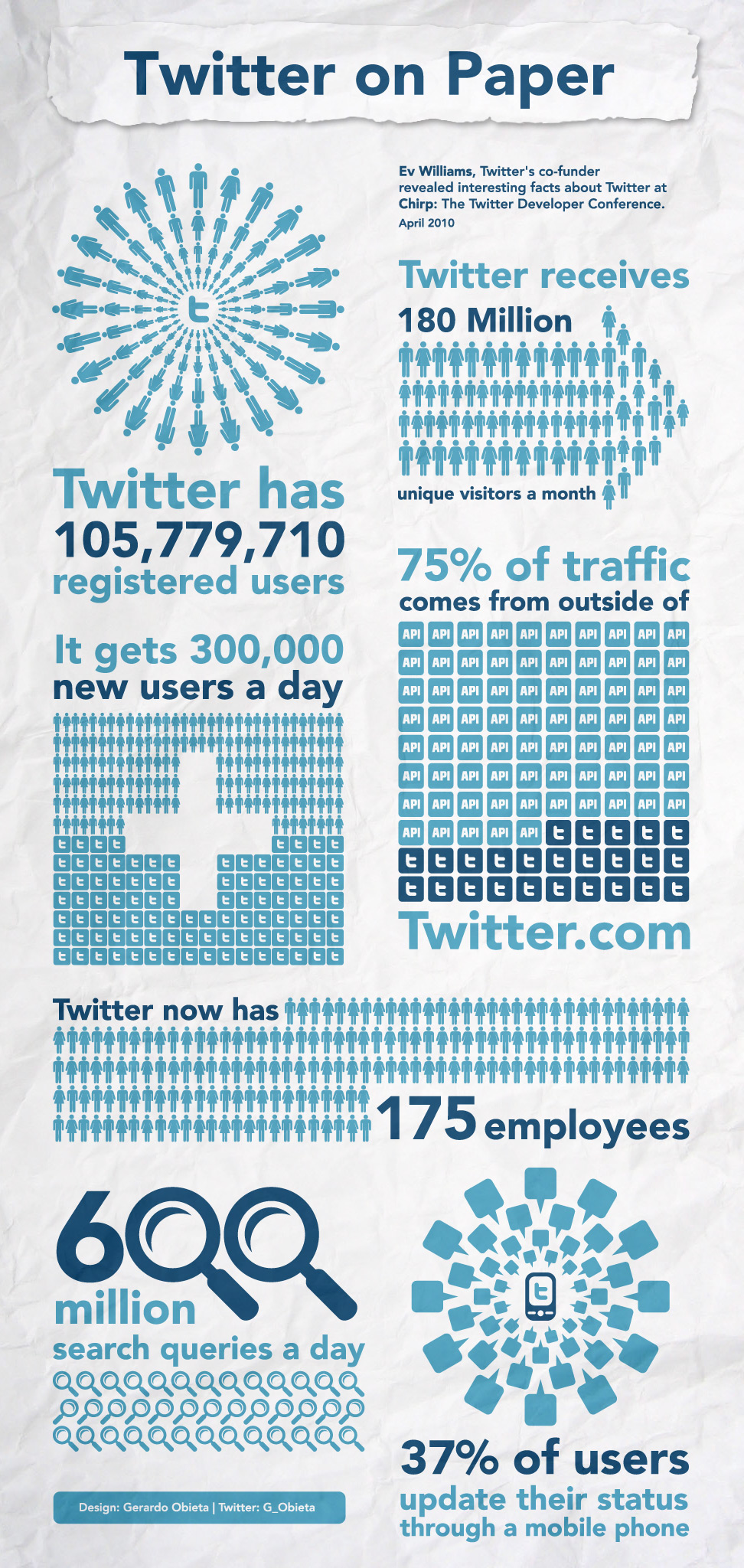 [via thenextweb]