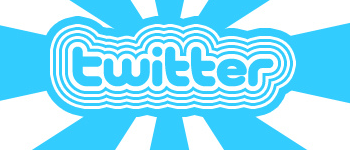 Twitter is looking to expand its influence into Hong Kong and Taiwan, as indicated by a recent job opening posted on its website, for a full-time "Head of Media Partnerships – Greater China".
First spotted by the Financial Times, the job posting states that Twitter is looking for an "evangelist at heart" with "fluency in Chinese and business-proficiency in English" who can "ensure that actors, athletes, and other high-profile users are embracing Twitter best practices and incorporatingTwitter into their craft".
The job posting states that the candidate can be based in Tokyo, Seoul, Singapore, or San Francisco, indicating that the employee will work directly with existing offices first before officially setting up shop on the ground.
Catching new eyeballs
While Twitter has high adoption rates in some Asian markets like Japan and Singapore (on Alexa it ranks #18 and #11 in those countries, respectively) it has yet to catch on in Hong Kong and Taiwan among mainstream users.
To make a rough assessment of the platform's popularity in Taiwan, Facebook ranks #2 on Alexa, Sina Weibo ranks #43, Malaysia-based Plurk ranks #51, while Twitter ranks #103.
In Hong Kong, Facebook ranks #3, Sina Weibo ranks #13, and Twitter ranks #47.
Though it's true that Twitter is to an extent competing with Sina Weibo for eyeballs and doesn't exactly have first-mover advantage, Twitter's international scope in and of itself serves as a strong selling point for its services.
The Financial Times has received Twitter's confirmation of the job posting. Tech in Asia has reached out to Twitter for more information on the matter.
Earlier this month, Twitter announced that it had filed for an IPO. In light of those developments, Twitter's outreach to new markets does not come as a surprise.
(Editing by Terence Lee)