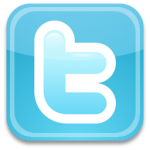 You will know you are officially famous if your name or brainchild enters one of the dictionaries.
While it would be no surprise if Twitter lands itself with the 2009 "word of the year" status, it is still trying to meet all requirements by first becoming a recognized word.
The word "Twitter" will appear in the next edition of Collins English Dictionary, which is also celebrating its 30th anniversary.
According to The Telegraph,
"The entry under noun will read: "a website where people can post short messages about their current activities" and under verb it will read: "to write short messages on the Twitter website". The word Twitterati, referring to users of the website, will also be entered, as will Twitterverse, which defines the website and its users."
We are definitely going to hear more about Twitter as the Twitterverse grows. Stay tuned.