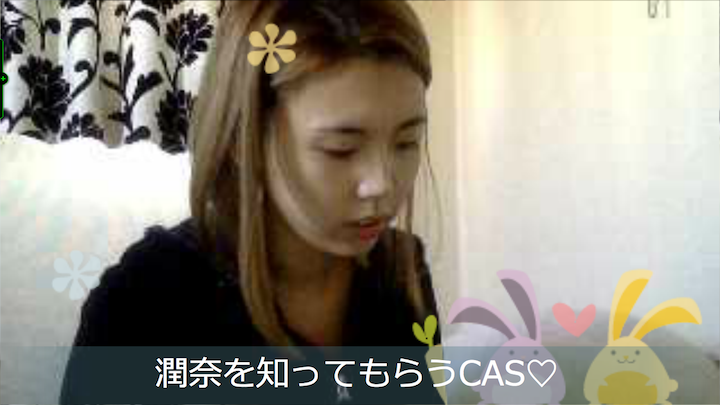 Founded in 2010, Twitcasting is a mobile app for streaming and watching live videos in real-time. It has come a long way since then. The app saw 30,000 users in its first month. In 2011, it saw 750,000 users and the number has doubled every year. Today, Twitcasting has over four million users with most of them originating from Japan or Brazil. 50 percent of Twitcasting users are weekly active users.
"When Twitcasting was launched, early adopters were live streaming seminars. After that, we see a lot of high school and junior high school students streaming and engaging on Twitcasting," says Yoski Akamatsu, the CEO and founder of Twitcasting.
Users go to Twitcasting for a variety of reasons. Some girls enjoy live streaming and chatting with the Twitcasting community. While some users enjoy sharing their live moments and interact with viewers while they do daily routines, such as applying make-up, cooking, commuting, chatting, and singing karaoke. Twitcasting's custom-made encoder makes it possible to livestream almost anywhere as long as there is the slightest of 3G reception.
Money matters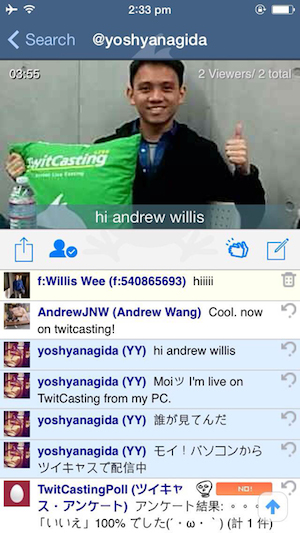 For now, only users in Japan are able to purchase virtual items for stream casters. Viewers are able to add virtual effects or stickers on the broadcasters' video stream.
Every stream caster only has 30 minutes of broadcasting time and it can only be extended by the viewers who will pay five coins (1 coin = 50 yen = $0.50) to extend it for another 30 minutes. Each stream caster's broadcasting time can be extended to a maximum of four hours.
Twitcasting raised $600,000 from East Ventures 1 in mid-2013 and another $1.2 million at the end of 2013, again from East Ventures and other angels. The team plans to set up an office in Silicon Valley where it can be closer to Brazil. Twitcasting's second largest group of user-base is in Brazil, followed by the U.S in third.
Akamatsu explains why Twitcasting became popular in Brazil:
There is a group in Brazil who identifies themselves as "Midia Ninjas" and they streamed riots, demonstrations, which saw them gain thousands of viewers. We believe the Rio Carnival and upcoming World Cup in Brazil could potentially be growth drivers for us.
Twitcasting aims to have 40 million users in the next three years.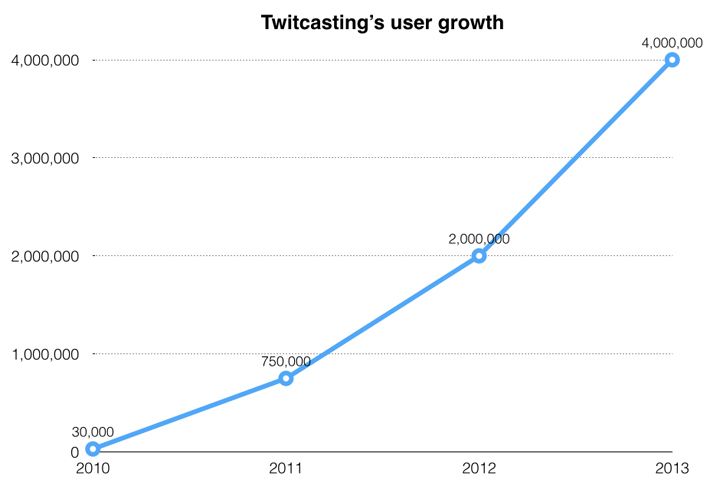 (Also read: How Tokyo Otaku Mode turned from hobby to promising startup)
(Editing by Steven Millward)
---
Disclosure: East Ventures invests in Twitcasting and Tech in Asia. Please see our ethics page for more information.↩