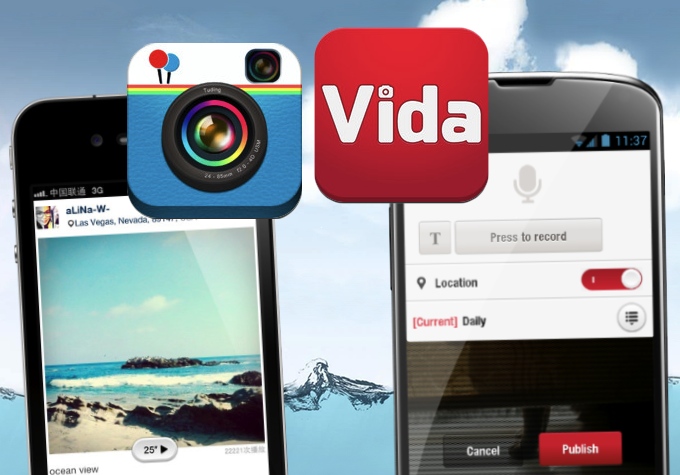 That was fast. Just a few weeks after some 'Instagram with voice' startup apps emerged into the limelight, two of China's established photo-sharing services have already rolled out voice comments. Tuding has launched this new element to its iPhone app this week, while Vida has just done so this morning on both iOS and Android.
This quick evolution for Tuding and Vida suggests that audio annotations might be the next big thing in social photo taking. It remains to be seen if Instagram will go this route. But Chinese startups tend to move a lot faster than those in Silicon Valley, so it's no surprise that the duo are way ahead of Instagram on this.
Voice comments and narration are central to two promising apps that we looked at very recently: Voicepic from Japan, and Papa from China. But their speciality is proving to be easy to copy and implement pretty quickly for their rivals.
(Read: 5 of the Best Chinese Photo-Sharing Apps)
Vida and Tuding have put the audio into action in a very similar way to the early starters, right down to the 'play' button with the number of seconds written on it. But while Tuding also supports vocal comments from your buddies in response to your photo, Vida doesn't.
Tuding is a rare overseas success story in China, being made by Finland's GeoSentric (HEL:GEO1V), and which passed four million users this time last year – but no newer stats are available. Vida is a newer startup that launched at last year's TechCrunch Disrupt Beijing event.