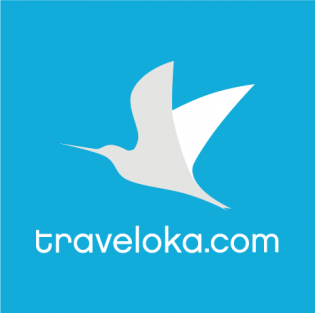 Indonesian flight search engine Traveloka.com has recorded staggering growth in the last two months, with the startup processing more than two million flight searches last month, and the team claims that they are on track to increase that number even more. When you consider that the same startup was processing around 400,000 flight searches just back in November, that means 500 percent growth in only two months.
Friska Ruslim, the business development manager of Traveloka said that 2013 will become an even better year for Indonesia's online tourism industry and hopefully for Traveloka as well. She shared that they are now discussing the possibility of adding hotel and tour packages features to the website. But those are still in the planning stage, so nothing's set in stone yet. It should be noted that Traveloka received seed funding from East Ventures 1 a couple of months ago.
At the moment, Traveloka is partnering with ticket booking platform Tiket to offer discount promotions for all domestic flights until February 2013. All domestic flights booked online from Tiket through Traveloka will receive a IDR 10,000 ($1) discount , and on certain routes, the discount can go up to IDR 40,000 ($4). This discount may look small, but if you consider that the average price for Indonesian domestic flights is around IDR 300,000 ($30) to IDR 1.2 million ($120), then it is a little more significant.
For more information regarding the promotion, you can check out traveloka.com/promo-ceban.
---
Disclosure: East Ventures is also an investor in Tech in Asia. Read our ethics page for more information.