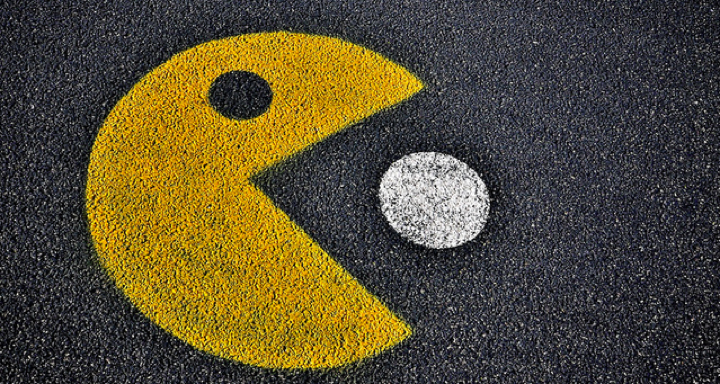 The older a Japanese company is, the more likely it is that the firm has only recently – and begrudgingly – upgraded out of Windows XP. Messages sent by fax are probably still commonplace and innovation is treated as a threat to The Way Things Are. "Venture," assuming the word even exists in the company's lexicon, is probably best defined as a tax-break. When Transcosmos, a 48-year old outsourcing and business process improvement firm, started diving into the startup world, eyebrows were raised and polite coughs of dismissal were heard.
Incongruities aside, Transcosmos has shown a keen eye for startups with its recent investments. Thai ebook firm Ookbee, Singapore cosmetics ecommerce shop Luxola, and Indonesian fashion ecommerce business Berrybenka.com highlight the firm's investments since November 2013.
The spending spree is part of a new investment strategy started two years ago. "If we work to create a business with the places that we are investing in, the result is that our own business will also expand," Toshiya ("Tommy") Matsuo, the general manager for the firm's ASEAN region business, told Tech in Asia (translation ours). Despite generating yearly profit of US$62.8 million on revenue of approximately US$1.8 billion in 2013, Transcosmos investments are defined by their conservative outlay.
Riding the ecommerce wave
The firm is not looking to take over the firms, nor is it looking to be a hands off venture capital outlay. Transcosmos generally invests from US$1 to US$10 million in exchange for a seat at the table in the target company's business planning. More than new soldiers or fresh assets, Transcosmos wants business partners it can influence.
Many of Transcosmos' clients in Japan rely on the firm to run their ecommerce operations, from online advertising to customer support centers to reducing costs via business process optimization. Accordingly, Matsuo wants to take that expertise, partner up with ecommerce firms around the region, and ride the wave of ecommerce expansion. He is particularly excited about finding new partnerships in Thailand, Indonesia, Vietnam, and the Philippines.
Despite the abundance of ecommerce shops popping up, Matsuo is adamant that there is not a bubble. Rather, he says, Southeast Asian consumers are simply waking up to the world of possibilities that ecommerce offers. "People don't want to wear the popular brands that everyone else will have. They want something that suits their style […] the internet can make this possible," he said.
Firms specializing in payment and advertising technology are Matsuo's next targets. When asked if that means he wants to acquire Metaps, a Japan-based app monetization company that recently launched a freemium payment service, Matsuo laughed heartily. "It's definitely an interesting firm," he acknowledged.
See: Investments in Southeast Asia are all about e-commerce
The best defense is a good offense
Transcosmos' strategy has an elegant double-edged impact. The obvious benefit is linking up with new firms to increase its client base. The second is staying one step ahead of crowdsourcing firms.
As crowdsourcing becomes more sophisticated, the quality of service increases and, if it continues unchecked, it will be perfectly conceivable for crowdsourcing to become the newer, equally reliable, alternative to outsourcing. Current Japanese crowdsourcing leaders Lancers and Crowdworks are still small – they have only processed requests worth and US$120 million, respectively. However, their growth has been extremely rapid. Lancers started in 2008, Crowdworks in 2011. The latter even recorded a whopping 800% year-over-year growth in value of requests processed. In a few years they might be nipping the heels of Transcosmos but the outsourcing giant is staying ahead of the game by throwing its experience and professional network into the mix.
Crowdsourcing does not have a response for that approach. The nimbleness with which that industry has already evolved from a rag-tag bunch of "experts" to a well-heeled army of battle tested professionals suggests an ability to quickly adapt and improve. Transcosmos is in a strong position now, but a counter-move is coming.
Top image via Flickr user Mario Tome
9月3日と4日にスタートアップアジア@東京を開催します!割引コード < TECHINASIA >を使ってみて下さい!
Startup Asia Tokyo 2014 is on Sep 3 and 4. Unlock secret level using code < TECHINASIA >