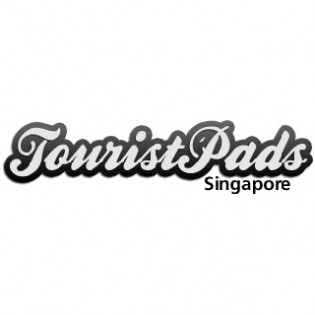 I love to travel, and the first purchase for me in a foreign land would be a 3G sim card. It feeds my incessant addiction to connect with the rest of the world, as well as being useful for navigation. And for folks like me who need to be connected on-the-go while visiting Singapore, here's a service that you might want to try while you're here in the garden city: TouristPads.
TouristPads is an iPad rental service, which allows business and leisure travelers to have access to pre-installed apps to enhance their holiday experience in Singapore. The iPad comes with 3G connectivity which allows you to connect to location-based, navigation and food apps while travelling, on top of capturing those moments in this little city of ours.
The service is started by three aspiring entrepreneurs, with a passion for travel and gadgets. The startup is entirely self-funded and currently has 20 iPads in its inventory. Just when I got a little concerned about the nasty devils who would abuse the services, Joshua, co-founder of TouristPads assures me:
We state in our terms and conditions, which we will sign in a contract with our customers, that "The Customer must not use the iPad for … Any illegal activities." I believe we will not be liable under the law for any criminal activity conducted with our iPad, in the same way car rental companies would not be liable for any criminal activity conducted by those who rent their cars.

It is necessary for the rental agreement to be signed, and the hold amount of S$800 is to discourage the loss of the iPad. For minor damages to the iPad, we will levy a fee not exceeding the repair costs of the damage, but we don't foresee having to repair minor damages. Our iPads are all protected with the new Apple Smart Case (pictured right).
The service is now available, and interested users can reserve the iPads online for S$30 ($24) a day. The deposit of S$800 ($636) will automatically be lifted the moment they return the iPads.
The price seems to be a tad steep on a daily basis, especially when one is able to get a prepaid mobile 3G network card at our major telcos here in Singapore. But the startup hopes to bring about greater convenience and fuss-free service:
With our iPad service, travellers need not bring their iPads along, saving space in their luggage. We also make it more convenient for them as we deliver straight to their hotel or the airport. Also, they are free to download their own apps. After each rental, we run a very strict personal data erasure process to ensure that no personal data/apps remain on our TouristPads.
The Singapore startup is also looking to collaborate with the Singapore Tourism Board to promote its services. For users who are keen to find out more, you can visit the website here.