Bandai Namco Games has released its second Southeast Asia-exclusive Tales of video featuring series producer Hideo Baba. In this video, Baba-san takes viewers on a tour of the Tales of shop in Akihabara's Kotobukiya store—a rare treat for us Southeast Asia fans stuck in our own cities!
The Tales of store is located on the second floor of Kotobukiya in Akihabara, and as you can imagine, is stocked wall-to-wall with Tales of merchandise.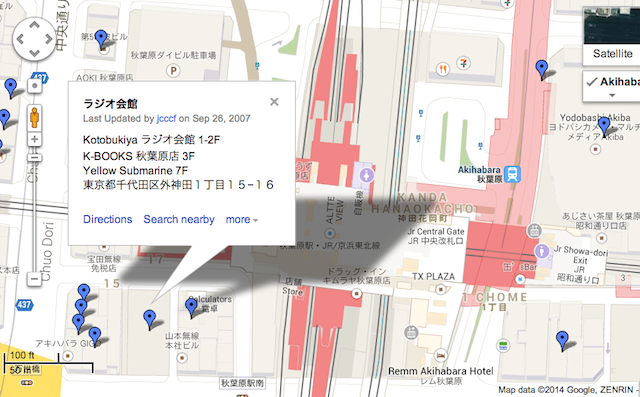 Similar to the Pokecentre at Hamamatsucho, the Tales of store has ever-changing merchandise, special collections like an awesome pixel-art one you'll see in the video, as well as a little gift card you get with each purchase that changes regularly.
(See: 6 reasons why Tokyo is a gamer's paradise)
When Baba-san visited the shop to film the video, Tales of Xillia 2 fever was at its peak, and lots of merchandise featured the game. He pointed out a Japan-exclusive "Chibi Kyun Chara" figurine set featuring Ludger, his cat Rollo, and Elle from Tales of Xillia 2, and instead of leaving us to sigh in resignation of never getting our grubby paws on it, offered it up as a giveaway item!
Watch the full video to find out how you can win the figurine set (you will need a QR code scanner):
[fve]http://youtu.be/0TO1oAFSlTs[/fve]
The next video Hideo Baba is doing will see him answer questions from fans, and if we go by the preview, he might be doing another giveaway as well. Keep your fingers crossed, Tales of fans!
---
Watch the first video:
[news post_id=170737]