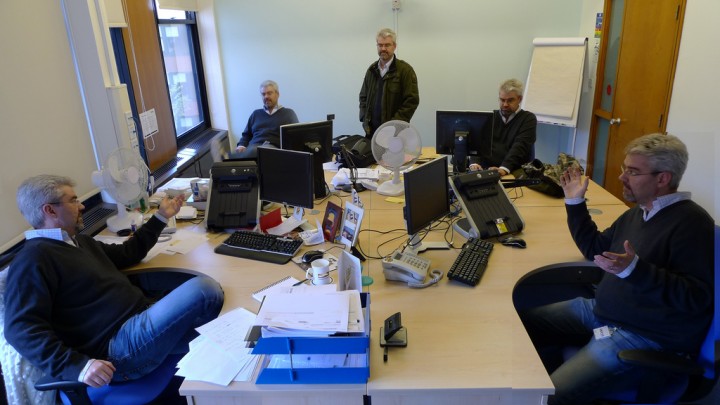 Productivity seems to be the in-thing today, and that's not very surprising. After all, who doesn't want to get more high-quality stuff done in a shorter time? When it comes to work routines, though, opinion is divided on whether it is good to have one or not. The word 'routine' does indeed have a stigma of mundanity attached to it.
On the other hand, not having a routine might cause one to waste precious time making decisions on what should be done when. Productivity should be about doing the things that matter in the most efficient way possible, as aptly put by Sterling Whitley in an article on Medium. In fact, many of the greatest minds in history swear by certain specific habits in their work routines that propel them to become incredibly productive.
Of course, one man's trash is another man's treasure, and what might work for Benjamin Franklin might not necessarily work for you. Still, it is worth taking notes on the best practices of those who have made it somewhere when putting together your own routine. Who knows – perhaps adding in a heavy breakfast every morning might give you that extra boost needed to do even greater things.
Without further ado, here are the work routines of some of the top tech entrepreneurs across Asia, for your inspiration.
Razmig Hovaghimian, CEO and founder of Viki: Go where the tide takes you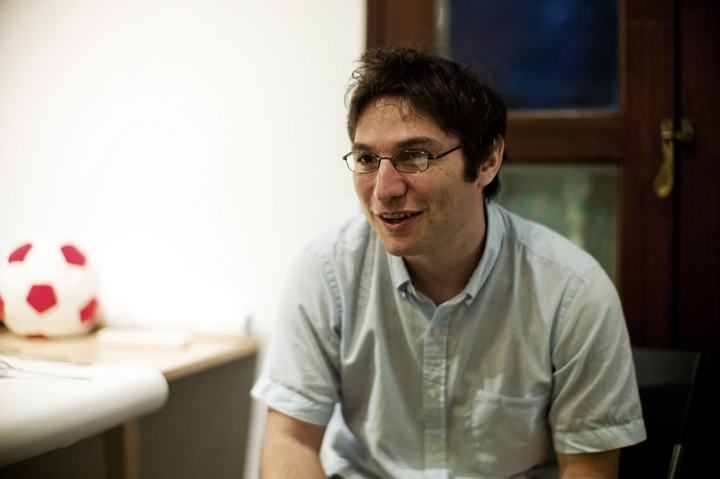 Viki is a Singapore- and San Francisco-based video streaming site that was recently acquired by Rakuten for US$200 million – the biggest known exit for a Singapore web and mobile startup thus far. As the CEO of a startup that is going places, you would expect Razmig to have a packed schedule planned for himself in advance day in, day out.
Turns out, Razmig doesn't fancy planning for his day in advance. He prefers to go where the tide takes him – and the tide usually finds him in his sleep. "I find that forward momentum helps shapes plans," he explained. "When it's dark and I am in bed, ideas just rush to my head – sometimes feels like I am playing a little Tetris in my head – and I usually wake up with a plan in mind."
Razmig is also a fan of taking short and quick breaks to get the gears running in his head. "I like to take walks outside the office, for 10 to 15 minutes each time, and think through things – quick and focused breaks."
How does he recharge after work? Razmig opts for a seven-a-side soccer session on a weekly basis, for two hours straight each time. "Two competitive teams, 12 to 14 people, all focused on one ball – everything slows down," he said.
Razmig is also big on family time, and he claims that coming home helps to recharge his batteries as well. He always remembers to make it up to his family every time he burns midnight oil at work. "Two red-eyes is an extra day with the family," he explained.
Patrick Grove, CEO and co-founder of Catcha Group: Go hard, or go home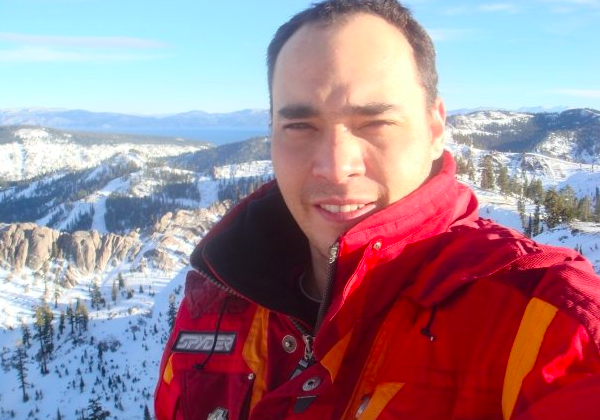 Patrick Grove, CEO and co-founder of Malaysia-based investment company Catcha Group, has seen a lot of media coverage over the past few months. While he's been kept extremely busy, he admits that this is mostly by design. "I'm very goal-oriented, and so I like to set really high goals just to challenge myself," he said. "This is my work philosophy: Work hard, play hard; go hard or go home."
Grove certainly goes in hard, and even continues his business activities after he leaves the office at 6 p.m. In fact, this is also deliberate. "I typically use the evening for business networking and offsite meetings," he explained. "The reason for this is that some meetings – particularly ones where we're bouncing ideas off one another, seeking creative solutions or relationship-building – require an informal atmosphere."
Because of the nature of his work, Grove is constantly on the move, whether it be to attend meetings in the office, or traveling to catch up with Catcha Group's portfolio businesses. Because of this, he understands the importance of keeping fit and healthy – so he can keep up with his herculean efforts. "When you're always on the go, there's no time to get sick, so setting aside time to stay fit is important," he said. "Because I'm an early riser, the first thing I do before going to the office is to hit the gym. Following that, I down a banana smoothie for energy (I don't drink coffee), and head to office at about 9 a.m."
Unlike Razmig's free-flowing approach, Grove opts for more structure in his day. He makes sure to spend the first half an hour at the office planning out the day and prioritizing what needs to get done.
Lunchtime is set aside for rest and reflection, unless quick calls or light discussions are required. To Grove, the elimination of decision making processes is key in maximizing the rest gained during this period. "I don't waste time deciding what to have for lunch, and stick to a fairly standard diet."
Other than lunchtime, Grove also puts micro-breaks in between tasks throughout the day to quickly recharge. During this downtime, he changes gears completely and switches to non-work-related items. "I usually dip in and out of the web to surf interesting websites and catch up on reading, or take social calls and touch base with friends and family in between tasks," he said.
Family time is also essential to recharging, especially at the end of a long year's hard work. "At the end of the year, I take a long break to spend time with my family. We plan a family trip to somewhere different every year," he said.
Apart from that, he also enjoys sneaking some travel time in for himself whenever he goes overseas for business. "I'll extend my stay over the weekend to see the city, or meet with business associates in a more casual setting."
For those who travel frequently, Grove's advice to remain productive after touchdown is to schedule overnight flights. "That way, I can get some sleep and arrive rested and ready to go," he explained. He also takes some time to catch up on his email onboard, and sends them out once he touches down.
If he's not traveling, most of his day is spent in the office. "I'll only really step out of the office during office hours for meetings or if I have a fairly large task I need to tackle – then I'll go somewhere where there are no distractions and I can focus," he said.
(See: 5 tweaks to boost productivity levels in your startup office)
Toru Tokushige, CEO and founder of Terra Motors: Work hard, but don't forget family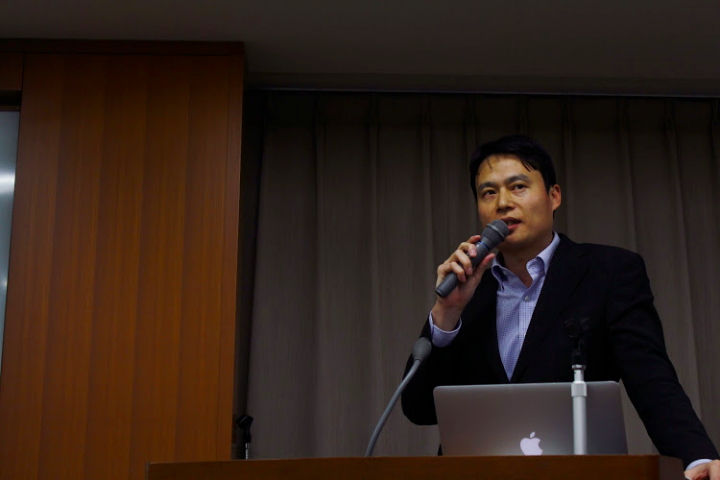 Terra Motors is the leading electric vehicle company in Japan. Their CEO, Toru Tokushige, also agrees that quality time with the family is of paramount importance to one's productivity. On Sundays, which is Tokushige's only day off, he makes sure to spend it with his young daughters.
When it comes to work, however, he makes it count with an average of five meetings per day, six days a week. For important meetings, he makes sure to prepare at least a week in advance. His work philosophy: improve every day.
With the limited time he has left for recreation, Tokushige prefers recharging with a healthy dose of Thai massages and inspirational movies. His favorite movies include the Indiana Jones and Terminator series.
Le Hong Minh, CEO and co-founder of VNG: Focus on what is most important to you right now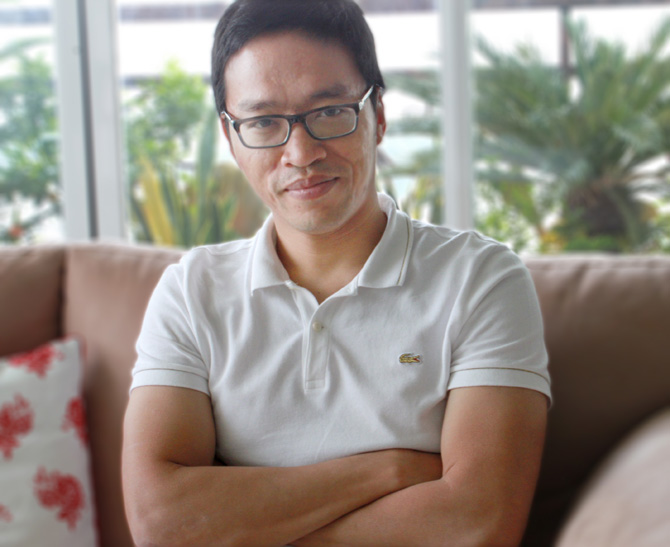 VNG is one of the largest Internet companies in Vietnam right now, owning multiple online properties. Despite their huge success – they made US$100 million in revenue last year – CEO Le Hong Minh remains very humble, and doesn't enjoy talking about himself (though we've been lucky to get to interview him previously).
Still, I managed to glean some useful information about his work routine, foremost of which was his repeated reminder to focus on what is the most important to yourself right now.
"You need to love your work, and work hard at it. To do that, you must pay attention to your priorities at the moment," he said. "Constantly ask yourself, 'what is the most important thing to you right now?' It's a hard question, certainly not easy to answer."
Minh has many things on his plate, particularly because VNG has a hand in multiple areas in the online industry. He remains sane by constantly delegating work items to people he can trust.
Additionally, he also tries to exercise every morning before heading off to work to get his blood flowing. Exercise is an important part of his weekly routine, and he even intends to run a marathon this year.
Aside from exercise, Minh recharges his batteries over the weekend by spending time with his family, as well as reading books to boost his knowledge. His latest read: The Hard Thing About Hard Things by Ben Horowitz.
Are there any other tips and tricks that you use for enhancing your productivity daily? Let us know in the comments below!
(Image credit: Flickr user Ian)