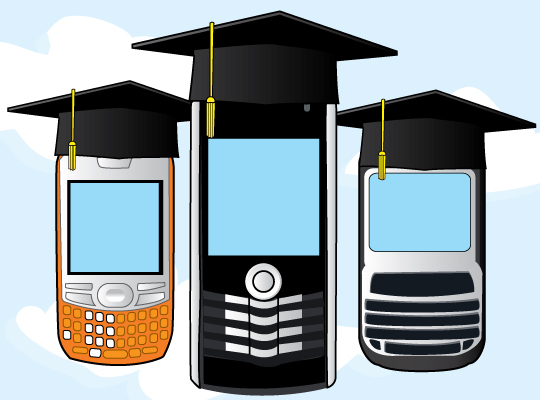 Whether its Android or Blackberry, Nokia's Symbian or Apple's iOS; the numbers of mobile developers and users are growing rapidly.
The world is witnessing a trend of mobile applications released daily. India, too, is part of this 'mobile app trend'.
A report by IDC states that smartphone sales in India has recorded a 34.2% quarter-on-quarter growth and a 294.9% year-on-year growth. That makes India one of the hottest drivers in the smartphone market.
The opportunities here are immense. India is huge market with high adoptability rate. The number of smartphones and mobile applications that are being built in India seems endless. A recent report by Informate Mobile Intelligence also states that the number of Indian smartphone users visiting App Stores has increased by 108% in October against a year ago during the same period.
So, which are the more popular India-based apps people are buying on app stores? We have compiled a list as answers:
1. Abilita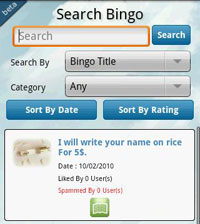 Developer: Openxcell Technolabs
Platform: Android
About: Abilita is an Italian word which means 'Ability'. Abilita is an app for people to share things they're willing to do for $5. You register and create your "Bingo" which can be contacted by other users if they are interested. This is a good example of social network built within the mobile application world.
My Rating: 4
What's Missing: Abilita is still in beta version. Improvements are still going on. We hope to see more advancements in the application going forward.
2. Cricket t20 Fever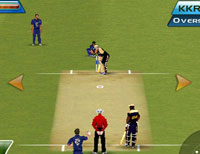 Developer: Indiagames
Platform: iPhone
About: Cricket fanatics in India have a reason to celebrate as they can enjoy a variety of cricketing modes including tournaments like ODIs and T20 matches. Integrated with Facebook, Cricket t20 Fever is one of the best games to play on a smartphone created by programmers in India. The combination of Cricket (most followed sport in India) and Facebook (top social network in India), makes it one of the favorite mobile games amongst users.
My Rating: 4.5
What's Missing: Interesting formats whereby users can pick real players and play their own fantasy league could be a cherry on the cake.
3. Office Yoga
Developer: Webdunia.com
Platform: iPhone, blackberry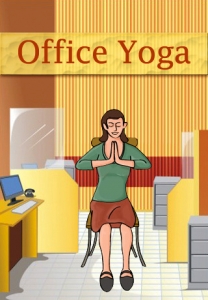 About: Relaxation from stress during office hours is helpful. This app provides quick and easy ways to calm down your blood pressure during while at work. Office Yoga is designed for people who spend long hours working in front of a computer. Here you will find simple and relaxing Yoga exercises.
My Rating: 3.5
What's Missing: Social Integration that allows a user to share his/her stress buster techniques with friends. It promotes interactivity within the Yoga community on the Office Yoga app.
Download Now: Iphone & Blackberry

4. Landmark Finder
Developer: Net Solutions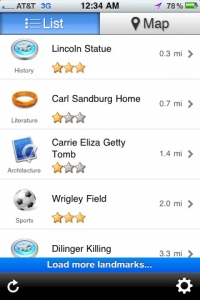 Platform: iPhone
About: This is a far more enhanced version of Google Maps as it gives you information on attractions, sightseeing places, historical events and much more. It is a guide for any traveler looking for valuable suggestions while exploring a place. Whether you're walking or driving, Landmark Finder guides you to over 25,000 noteworthy landmarks from your current location.
My Rating: 3.5
What's Missing: User generated content on different landmarks or places to visit is missing.
5. Comics Creator
Developer: Nextwave Multimedia
Platform: Nokia Ovi Store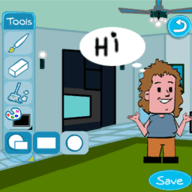 About: Creativity comes from constraint but it's the other way around here. This application doesn't require you to be creatively inclined. All you need is a sense of humor and comics creator will do the rest to crack your friends up. With some interesting tools, you can create funny pictures and share them around
My Rating: 3.5
What's Missing: A marketplace where users can submit and sell their artwork, could take this application to a whole new level altogether.
6. Drona V-Casting
Developer: Deltecs InfoTech, Mumbai
Platform: Blackberry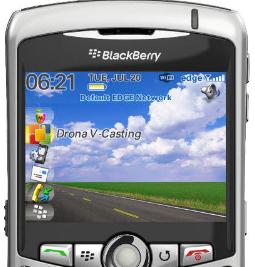 About: Drona V-Cast is a Blackberry enterprise level app made for professionals to learn and enhance their skill sets while on the go. This application simplifies your training needs and fits well in your busy schedule. You can share and receive highly effective video casting courses via this application.
My Rating: 3
What's Missing: An integration with Slideshare and Scribd could benefit users. Relevant documents or slides could provide that extra knowledge which isn't available on the app.
The number of mobile apps built in India is increasing on a daily basis. However, nothing as successful as Angry Bird has been built in India so far. With continual learning and a group of enthusiatic developers, I believe this goal can be achieved in the near future.
Last but not least, mobile application isn't restricted to its mobile operating system. Mobile web applications could also be a powerful tool as brands look to reach more audience though smartphones.
"Although growing rapidly, mobile app development in India is still at its infant stage. Brands don't realize that a mobile application can help their products reach a broader audience. Mobile apps need not be limited to platforms like Android, iOS or Blackberry. Applications based on mobile java platform and those that run from the cloud can also prove to be viral in the promotion of various products from different brands," said Debjit Saha, Founder of Digitizor.