Organized by Asahi Shimbun, there are a number of products that demo-ed at Wearable Tech Japan conference. Here's what we think are the coolest of them all.
1. Mirama's Glass OS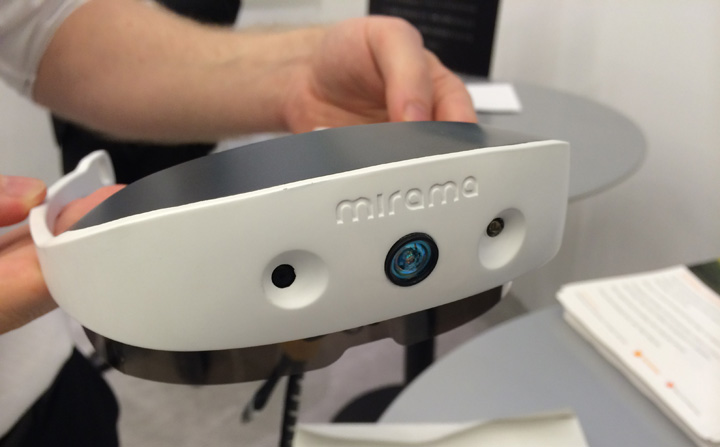 Developed by Brilliant Service, Mirama's Glass OS provides an SDK for developers and OEMs to develop their very own smartglass product or applications. From what we understand, developers familiar with iOS development can easily build an app for Mirama's Glass OS. Mirama has a prototype that still requires it to connect to laptop for processing power and and battery. While the demo set does feel great, the consumer model is said to be "five years aways from mass production."
(See: How a Vietnamese education startup uses Google Glass to teach English)
2. HZO makes electronics waterproof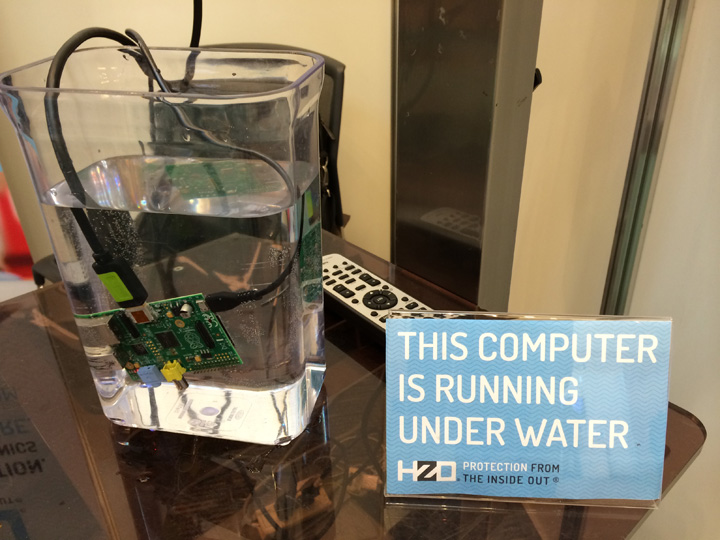 Founded 2011 and now with 88 employees, HZO is a US-based company that makes electronic devices waterproof using its special coating techniques. If the volume order is high, HZO will develop their own raw materials for coating and then supply it to OEMs.
3. Clothing+ fusions apparel and tech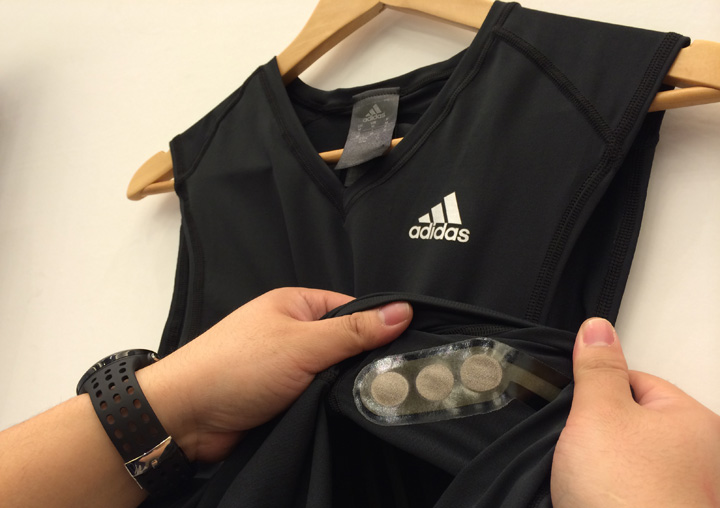 Clothing+ combines textile and tracking tech in one. Depending on the apparel you purchase, it collects various data like heart rate variability and muscle efficiency. Using that data, it measures calories burned and when you need to rest and recover. It can also calculate an athlete's muscles work rate, which could help a trainer understand if the athlete is using his or her muscles efficiently and correctly.
4. TV Asahi's 3D gaming demo
TV Asahi has created an amazing demo that is probably the hardest to describe in words. In brief, you wear goggles which will bring you into a virtual reality gaming world. You use gesture to look left and right and also use the controllers to move around. The demo is simple but the experience is pretty amazing. I would say it's a peek into the future of gaming.
(See: With a little imagination, this wearable device can turn a broom into a samurai sword)
5. Omron's Active Shift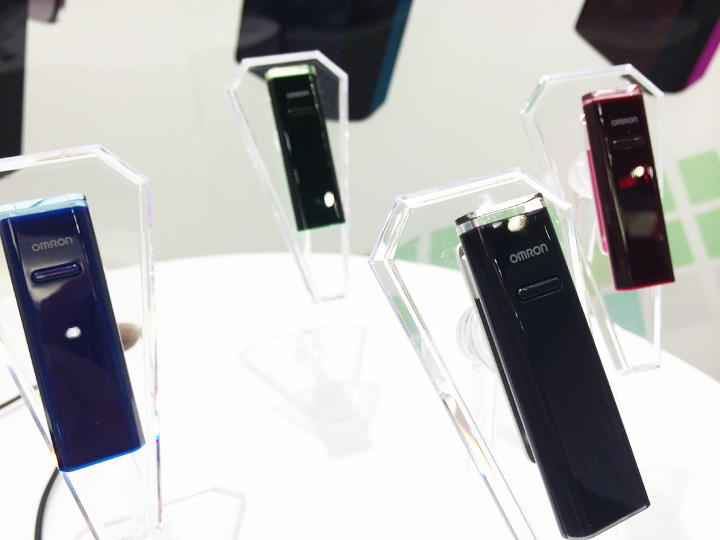 Omron's Active Shift measures fat and weight of the user using its smart weighing machine, which is connected to a small device. The device advises the user on how much exercise he or she needs. The product is new and still a work in progress and there's no definite launch date, yet.
(See: Check out these 10 new gadgets from HAXLR8R's hardware accelerator)