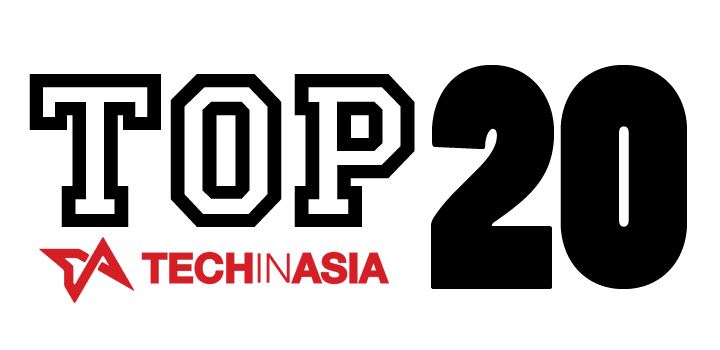 The Tech in Asia editorial team has written thousands of articles in 2013. But the below 20 pieces stand out from the rest. They are a mixture of breaking news (sometimes shocking or WTF), opinions, features, or list articles. If you're regular reader, you probably would have come across some of them. If not, it's good exploring what others are reading. Let us know which is your favorite piece in the comments section. Enjoy.
1. 'Anonymous' hackers threaten war with Singapore government by Terence Lee
A hacker group claiming to be Anonymous put up a YouTube video promising that it will declare war on the Singapore government if it does not stand down from an internet licensing framework that critics have said restricts freedom of speech.
2. Chinese startup enables iOS app piracy without a Jailbreak by Steven Millward
KuaiYong is a rogue app store in the form of a Windows PC app that allows pirated iPhone and iPad apps to be installed without even needing a jailbreak. The startup hasn't been shut down by Apple just yet.
3. 14 Popular e-commerce sites in Singapore by Emily Goh
Back in February this year, we created a list of popular e-commerce sites in Singapore that proved to be popular among readers. The list remains more or less the same except that iLoveBooks is now in the deadpool.
4. Dear SPH, please apologize to Nicole and Steven by Willis Wee
An open letter we wrote to our SPH friends after they wrote a horrifyingly inaccurate article. We are just being honest.
5. How much money can you get for making 6-second Vine videos for brands? by Enricko Lukman
We met one of Vine's top professional artists, Pinot W. Ichwandardi, to find out how much money he could make out of Vine videos.
6. 19 Singapore government websites taken down simultaneously for "planned maintenance" by Terence Lee
On November 2, more than a dozen Singapore government were unaccessible in the wake of the Anonymous threats. The government said that it was a planned maintenance.
7. HaiVL: Vietnam's funniest website gets 2 million hits per day after just 1 Year by Anh-Minh Do
HaiVL is a fast growing comedy site in Vietnam. We took time to speak with the company to find out more about its story.
8. 5 of China's coolest homegrown smartphones in 2013 by Steven Millward
While Samsung, Lenovo, and Coolpad lead in terms of market share in China, there are a bunch of cooler and more interesting domestic phones out there to spice up the market. We took a look at five of them.
9. Nine popular e-commerce sites in indonesia by Enricko Lukman
Who doesn't love a good list? In this list, we listed nine good e-commerce sites in Indonesia.
10. Singapore movie actor disses Anonymous, gets hacked on Twitter by Terence Lee
Singaporean movie actor Ridhwan Azman's Twitter account was compromised by Anonymous last month which caught many folks' attention.
11. Chinese e-commerce site draws anger for global sales of child-size sex doll by Steven Millward
Chinese e-commerce site, DHgate, has one merchant selling disturbingly life-like and child-sized sex dolls on its site which angered many netizens. DHgate shortly issued an apology. The item is now removed from its site.
12. Hong Kong's Zorpia: Is this a real social network or just a spammer? by Charlie Custer
Read how Zorpia (a spammer site) got bashed by our very own Charlie Custer.
13. Here's a sneaky way to download WeChat v5.0 for Android right now, before Google Play gets it by Steven Millward
WeChat is huge. So popular that people are eager to find a way to get its latest update even before it hits the Google Play store.
14. Japan's VPN Gate brings free VPNs to the masses by Charlie Custer
Virtual private network (VPN) is hot stuff in Asia, typically in China where access to certain sites are compromised. But it is costly so by making it free, it is as good as freeing up China's internet.
15. China's top Apple hackers launch a pirate iOS app store by Steven Millward
Kuaiyong launched 7659.com, the web version of its pirate iOS app store which apparently is popular among our readers.
16. Messaging App War: WeChat and Line are Leaving KakaoTalk Behind; WhatsApp Should be Worried by Enricko Lukman
With WeChat, Line, KakaoTalk investing so much to grow its base in Asia, Whatsapp should be somewhat worried.
17. Startup scenes across Asia: Let's look at 11 of Asia's top tech cities by Anh-Minh Do
We got some of our friends across different tech hubs in Asia to share about their ecosystems.
18. Razer CEO tells students it's okay to waste time, get an 'F' by Terence Lee
Tan Min-Liang, the Singapore-born CEO and creative director of gaming hardware Razer has three advice for students:
(1) It's fine to waste time
(2) it's okay to get an 'F'
(3) Don't work too hard
19. 13 new Asian smartphone makers hoping to crush Samsung and Apple by Steven Millward
We look at 13 of the strongest contenders across Asia that hope to crush Samsung and Apple in their own turf.
20. What's really going on in the Chinese Bitcoin community by Rui Ma and Jack Wang
Guest co-writers Rui Ma and Jack Wang write about the current status of the Chinese Bitcoin community. It's a very deep piece on what's happening locally in the Middle Kingdom.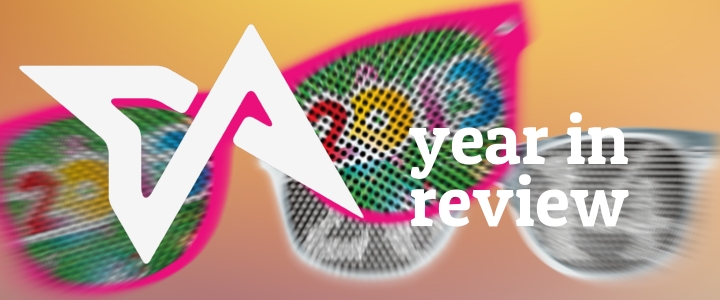 (Editing by Terence Lee)