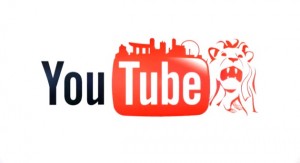 It has been a festive week but things are still pretty busy, as we have round-ups and retrospectives for 2011, as well as preparation for our Startup Asia conference in February 2012.
Here's another 2011 rewind list, but this time it comes courtesy of the folks at Google Singapore. The ten videos below are, as you might expect, filled with humor, parody, and remixes. "Nice Guys" by YouTube celeb, Nigahiga, clinches the top spot in Singapore. Local remix, the "Yam Ah Mee meme" was ranked third. How's that for creativity, Woz?
Catch all the top 10 videos below:
---
1. Nice Guys
---
Two losers take a "how to pick up girls" class and realize that 'nice guys' finish last — proving themselves to be the ultimate douches.
---
2. Daily Life of Rustin Hieber
---
Spoof of the Justin Bieber Movie Never Say Never, by Nigahiga.
---
3. Yam Ah Mee Election Club Mix (GE 2011)
---
Probably one of the most hilarious memes ever in Singapore's general election history.
---
4. Strangers, again
---
A short film about how every relationship goes through stages. Where and how each stage develops is ultimately up to each person. While we always hope for the best, we often can't avoid the inevitable. Josh and Marissa are at a crossroads and their future is uncertain. Josh guides us through each stage of the relationship as it formed and as he predicts it will end up as.
---
5. Plastic bottle heartbreak on valentine's day
---
A creative and locally-made viral video that has a very meaningful message at the end.
---
6. Angry Birds Rio trailer
---
Angry birds and egg-stealing pigs are everywhere. 'Nuff said.
---
7. Nyan Cat
---
Not sure what this video means but yeah… it has over 53 million views on YouTube.
---
8. Pokemon in Real Life
---
This is how Pokemon battles would be in real life! This is my personal favorite.
---
9. The iNavigator
---
Another Nigahiga production.
---
10. Greatest Marriage Proposal EVER!!!
---
Want to propose to your girlfriend in style? This video might provide some inspiration. Very creative indeed.