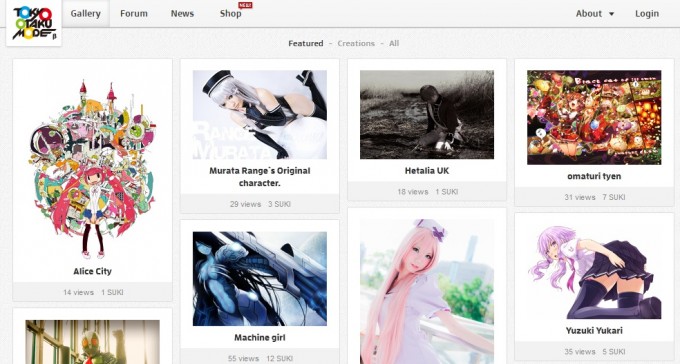 We've seen the niche community called Tokyo Otaku Mode pass 10 million Facebook 'likes' and launch the awesome Manga Camera app, and now the fledgling social startup has another major milestone. This evening, Tokyo Otaku Mode announced that it has attracted funding, for an undisclosed sum, from three local VCs. The investment came from YJ Capital (an investment subsidiary of Yahoo Japan), DG Incubation, and ITOCHU Technology Ventures.
Focusing on the otaku community surrounding Japanese anime, manga, and cosplay, its venture started out as a Facebook page before also launching a standalone site and its first mobile app (pictured below). [UPDATE: We're told the app has had nearly 700,000 downloads so far; plus a brand-new app dedicated to users of the main site will be launched in April]. Tokyo Otaku Mode will use the funding to accelerate its growth and global presence, says today's announcement.
The site features user-generated otaku content, and is perhaps the world's biggest English-language destination for this kind of niche pop culture.
Explaining the attraction, YJ Capital's Toshiki Oya said today:
The presence of Japan's pop culture is being strengthened throughout the world. As a worldwide media distributor, Tokyo Otaku Mode spread rapidly. I am exceedingly glad to be able to take part through investing. I anticipate seeing even more growth from this company moving forward.
After enjoying Manga Camera so much, I hope that more apps will be a key part of its global expansion. Find it here for iPhone, and here for Android.