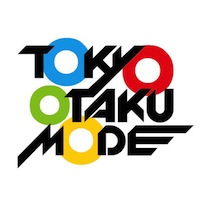 There has been a lot of buzz around Japan-based Tokyo Otaku Mode recently. The startup aims to curate content (mostly photos so far) focusing on the 'Otaku' community surrounding Japanese anime, manga, and cosplay. Founded in March of 2011, it has already raised a round of angel funding from investors. I recently spoke with its co-founder, Nao Kodaka to find out more about TOM and their plans for the future.
Interestingly, much of the buzz surrounding Tokyo Otaku Mode so far is a mixed reaction of surprise and confusion regarding its massive Facebook footprint. To date, it has 6.8 million Facebook fans. Let's put that in perspective for a moment, and compare it to some other Facebook pages out there:
| Entity | Fan count |
| --- | --- |
| Tokyo Otaku Mode | 6,800,000 |
| Danny Choo [1] | 241,000 |
| Hatsune Miku, by Crypton | 662,796 |
| Nintendo | 1,904,820 |
| 9GAG | 4,024,478 |
| I f*cking love science | 1,200,000 |
| George Takei | 2,700,000 |

I couldn't help but ask Nao about this right off the bat. Their Facebook page is certainly well managed, with lots of attractive photo content that's sure to win over tens of thousands of fans. But millions? Considering the figures above, I asked Nao how much of this was organic and how much was due to advertising. He explains:
[We] have been asked this question sometimes, we have never bought any fans from agencies or companies before (such as one million fans for $100,000). We have only just tried a few ads.
He declined to disclose any specific ad spend figures, but added a few points on why their Facebook page has excelled:
We think TOM attracts fans because of continuity and quality content. We curate twice per day on a 365-day basis including Christmas. We are full time media and we don't take any vacation! Regarding quality, we received all content and approval from IP holders, or we go to an event and take photos by ourselves […] so we can get original and differentiated content.
This is certainly a great Facebook strategy, but I don't think such fan numbers would have surpassed a million without a significant ad spend. In comparison, the startups's Twitter account has just 4,862 followers to date, even though it looks to be equally active. So for those out there wondering about the lofty fan count, this doesn't answer the question by any stretch, but it may shed some light [2].
But perhaps the more important question is this: Can that fan base be successfully monetized? I asked Nao to explain a little about their planned revenue model.
We haven't built any revenue source at this moment. It is basically not ok to make revenue on Facebook page, based on the regulations. We plan to monetize on our own web site, otakumode.com, through ads and e-commerce in the future.

[W]e would make our own web site as the destination site, as the first place to come to look for Otaku related content, from all over the world. In order to do that, we would transit all the traffic from our Facebook page and capture from smart terminals into there. The Facebook page is just the beginning.
While the Otakumode.com website is still in a closed alpha, they plan to move to beta this month, allowing current users to invite their friends. There are also plans for an iOS app that will be used as a viewer to bring in traffic from mobile devices.
This sort of Facebook strategy is a fascinating one for a media startup. The Facebook fan count will lend it credibility early on, because irregardless of how it was obtained, it can be a major selling point for the company to highlight in its business moving forward. I expect the advertising and e-commerce initiatives that Nao mentioned will move along pretty smoothly as a result.
The startup has an impressive team and an all-star list of investors, and I expect we will hear a lot more from them as their online Otaku community continues to grow around the world.
---
Danny Choo has a similar anime/manga/figure website, which has similar Facebook activity.  ↩

By questioning the Facebook fan count, I don't mean to question the legitimacy of TOM's following. Fans acquired through advertising are still fans after all. But I do think it's important to address a question which I've heard many people ask, and which I anticipate our readers would want me to inquire about.  ↩