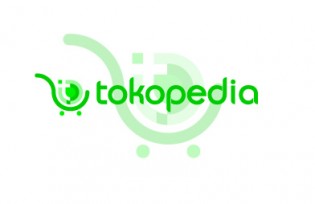 Although Indonesian e-commerce site Tokopedia moved its office last month, the company chose an interesting date – today, which is April Fools' Day – to announce its relocation to the media. But this announcement is no prank – Tokopedia has really relocated to a bigger space to accommodate the team's growth.
CEO William Tanuwijaya told us that the team now has 40 people and he expects the number to keep increasing in the near future. He also took time to explain Tokopedia's vision, values, and culture to users. With the vision of shaping a better Indonesia via the internet, the company also cherishes the friends it meets during the process with its "nakama code" [1].
William also shared that according to the latest Alexa report, Tokopedia (now ranks 55th in the country) has taken the lead over other notable e-commerce sites such as Multiply (75th), Qoo10 (310th), and Rakuten (#583th). He also revealed that Tokopedia has become Mandiri Bank's biggest partner in terms of transaction frequency in 2012, beating the domination of the nation's airlines. Mandiri Bank is one of the largest banks in Indonesia.
Besides Tokopedia, local payment gateway Veritrans Indonesia also relocated its office recently. The team has grown to 28 staffers and they too are expecting great things to happen in the Indonesian e-commerce industry.
Also read:
Why Indonesia is an Upcoming Tech Market That Can't be Ignored
---
According to Google Translate, nakama means "compatriot."  ↩