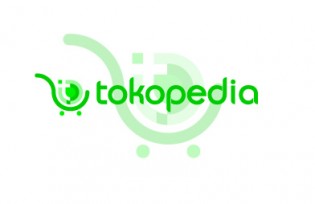 Tomorrow is a big day for Indonesians as it will be the country's 68th independence day, but it's also a big day for a particular marketplace startup by the name of Tokopedia 1 as it will be celebrating its fourth anniversary. The company gave us some updates as to what it has achieved over the last year in particular.
Co-founder William tells us that the platform has 770,000 active listings now and the team has recorded a monstrous 686 percent growth when it comes to its gross merchandise value.
Another big number that the team recorded is the number of sales in the 12-month period up until last month. William says the site's escrow payment system is definitely working very well, and in the past year there were 13.4 million products sold using Tokopedia's escrow platform, an increase of 503 percent over previous sales performance.
Tokopedia is also developing a new site interface. It is still in beta and users can switch to using either the old (pictured below, right) or the new interface (pictured below, left). The team is also developing an Android app for the site too.

One million new jobs
Staying true to the vision of being Indonesia's tech icon, Tokopedia looks to attract one million new jobs in e-commerce in the next three years (Update: We previously wrote "one million new merchants", which was not accurate). To help achieve that, the team has consistently raised funding every year with the latest one coming from Softbank Ventures Korea.
A challenger to Tokopedia's progress in the country is Bukalapak, which has raised funding from GREE Ventures and Batavia Incubator and was recording 100,000 visitors every day in April.
Check out more Tokopedia statistics from when we last talked about it in June.
---
Disclosure: East Ventures invests in both Tokopedia and Tech in Asia. See our ethics page for more information.