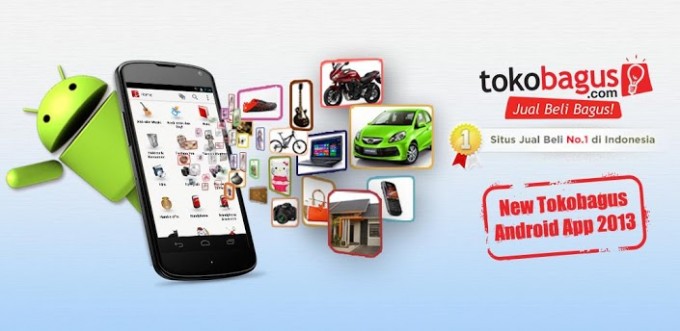 Indonesian e-commerce site TokoBagus recently announced its radically revamped Android app, taking it up to v2.0. The company said that this latest version is made from scratch and the effort seems to be paying off with a great reception from local users.
According to AppAnnie, TokoBagus' Android app is sitting at the 37th position for Indonesia's overall category. The app has been sitting at the first position of the shopping category since the beginning of this month. It should be noted that there aren't a lot of shopping apps in the country.
TokoBagus actually released its first Android app version back in late 2011. DailySocial noted that the app wasn't well received and only had around 10,000 downloads. The new TokoBagus Android app has been downloaded more than 50,000 times since it became available in November.
The Indonesian e-commerce site also has an iOS app, in which a separate DailySocial report said that the mobile site looks better compared to the app. Both TokoBagus' iOS app and the first Android app have now been removed. The company will probably relaunch the iOS version in the near future. Just yesterday another Indonesian e-commerce site Lojai launched its Android app too.
You can check TokoBagus' new Android app here.
(Source: DailySocial)