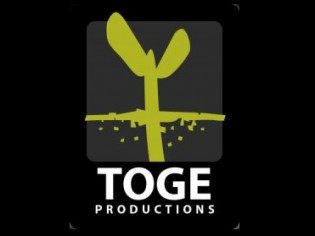 Toge Productions is a game developer studio in Indonesia which has produced several games such as Necronator (see trailer at the bottom) and Planetary Conflict. It has won several awards to date. We spoke with Kris Antoni Hadiputra, the co-founder and director of Toge Productions.
1. When was Toge Productions started, and how exactly was it founded?
Toge Productions was founded by Sudarmin Then and [myself] Kris Antoni. We actually started as a student project team back in late 2007 when we were completing our bachelor degree in Murdoch University, Perth. Back then we wanted our team name to be funny, ridiculous, exotic, and sound totally Indonesian (because the team members were all Indonesian students). So we come up with the name "Toge", which means "bean sprout" in Indonesia. Our philosophy is "to grow and adapt quickly" and that "all great things start from something small," just like a bean sprout. After graduating we went to work on different game companies, but even so we managed to work on small flash games as a hobby. In 2009 we decided to quit our jobs and start our own games development company.
2. Can you tell us how many games have you made so far?
Since 2009 we have made over a dozen games. Some of them even won international awards and recognitions. We have always focused on quality over quantity. We wanted to deliver our best, therefore there's a lot of work spent on polishing tiny details in our games and we always try to push our limits further.
3. What is the most successful game you have made so far?
It's hard to say because most of our games can be considered successful in different ways. The game that has been played the most would be "Infectonator: World Dominator" with over 159 million total gameplays world wide. "Planetary Conflict" would be our most critically acclaimed title which has won The Mochi Award for Best Multiplayer Game at the Flash Gaming Summit 2011 in San Francisco. Our most commercially successful would be our latest title "Necronator 2," which recently has also become a Mochi Award finalist in the Flash Gaming Summit 2012.
4. I saw that most of your games are either on iOS, Facebook, Flash. Why do you prefer these platforms?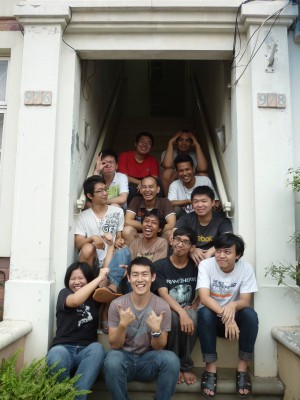 We've been making Flash games since 2008 and we have become quite familiar with the technology. We chose the Flash platform because it's very easy to use, develop, and monetize — perfect for small independent studios with a shoe-string budget like us. Adobe has also released a feature in Flash where you can export your games directly to iOS and Android without changing any codes, which helps us boost our production time. Even so, we are not limiting ourselves into one single platform. We are currently expanding our expertise into different technologies as well, such as Unity3D and HTML5.
5. Are you profitable? And are you looking for any funding?
Yes we are! We've been profitable since our first year. We started with only two laptops (that we already had since college), a lot of thinking, hard work, and no funding (except our own personal savings). We even ate instant noodles for a few weeks and worked in a garage once! It's very easy to make a profit when you started with almost nothing. Currently we are not actively looking for any investors. Even so, we always open our doors to any possibilities.
6. How many employees do you have right now. Are you hiring?
We started with just the two of us, and now we have 12 talented people working together on the team. We are always looking for new talents, so if you have an awesome portfolio feel free to send us your CV.
7. How do you see the game development in Indonesia, especially in mobile?
I think this is a great time for Indonesia's game industry to grow. With the birth of App Stores, affordable technology, cheap development tools, and gaming portals, developing and publishing games is now a lot easier compared to a few years back. I think this is one of the main reasons why independent game developers are flourishing in Indonesia. Now developers can reduce expenses and focus more on developing great products. And with the ever growing amount of mobile and Internet users, there are a lot of opportunities that can be explored. Indonesia also have a very big mobile market, so the potential is there. Even so, developers need to really understand their target market either they are targeting local or international or both, because I see a huge difference in consumer behavior in Indonesia and in other countries. So you'll need to adjust your strategy.