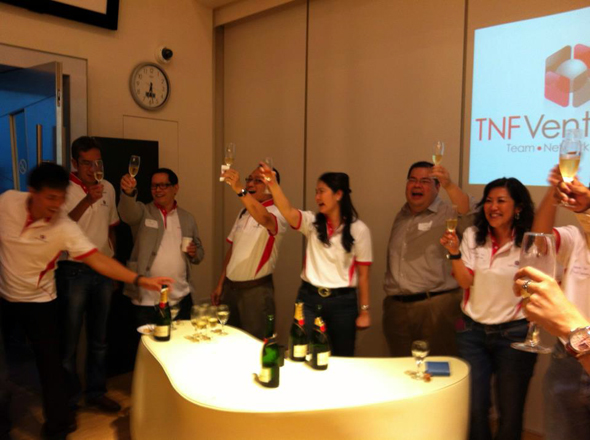 Efforts made by Singapore government to nurture the nation's entrepreneurship scene have finally rippled down to the private sector.
With the extension of the National Research Foundation's Technology Incubator Scheme (NRF-TIS), eight new incubator-funds have emerged last year. Among them is TNF Ventures (TNFV), which held an official launch last Friday.
The fund is founded by several veterans, consisting of a good mix of entrepreneurs, senior corporate executives and venture capitalists, mostly in the IT industry.
Specifically, the team members include Eddie Chau, founder of E-Cop and Brandtology, Shirley Wong and Steve Ting, both co-founders of the public listed BT Frontline, Tan Yen Yen, senior VP of Oracle, as well as David Su, Foo Jixun and Terence Tan, who are managing partners of their respective VC funds Matrix Partners, GGV and IPV Capital, all based in Shanghai.
Calling themselves investor-mentors (IMs), the partners of TNFV have vast experiences in building or nurturing companies from their infancy to success.  Taking the reigns to lead this stellar team is managing partner, Shirley Wong.
"We aim to to nurture the next generation of successful entrepreneurs. The by-product? To have wealth creation and job creation," she says.
(More photos of the event on SGE's Facebook Page)
TNFV stands out with its sizeable network of IMs. As the managing partner, Shirley will assign two IMs with the relevant expertise and experiences to each startup.
As a team, the IMs review their operations on a weekly basis, providing a platform to enlist any additional help from the other mentors.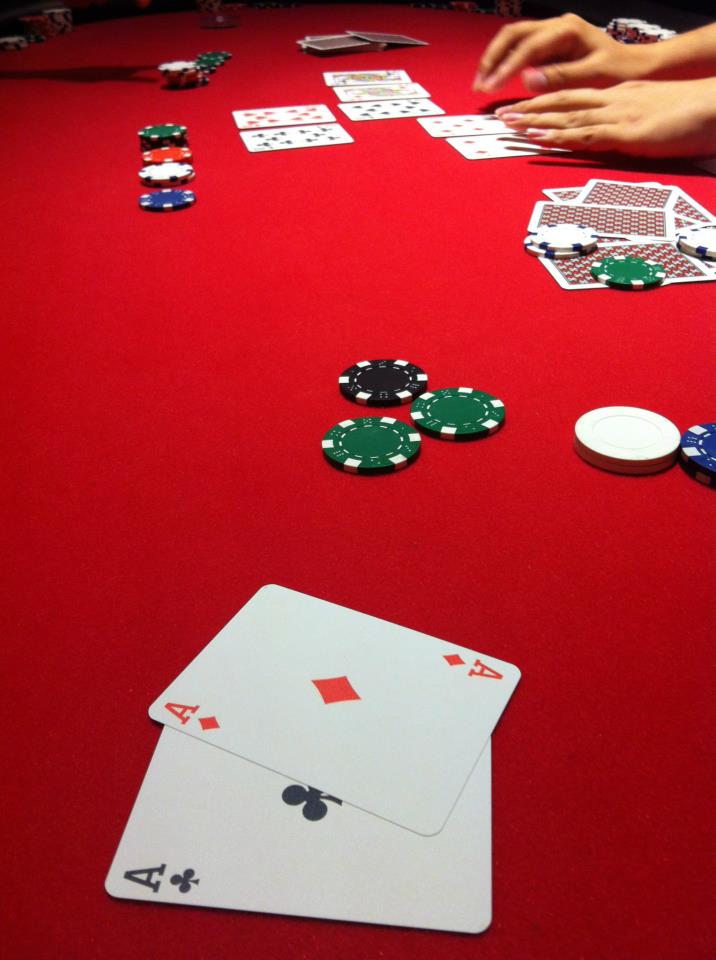 As an NRF-TIS incubator, TNFV will invest up to S$600k per startup be it seed or Series A funding. It is seeking startups in the telecommunications, media, medical, and eco-related industries.
Staying true to its mantra of having fun, TNFV ended the day with a group of start-ups, who were pre-selected from a pool, playing poker.
The top three startups from the tournament won an exclusive dinner with the TNF Team to further fine-tune their pitch for potential funding.
For a hint of how the game went, even a pair of Aces (picture) could not win the game — a close semblance to reality where having the best team and idea may not be enough to make a successful start-up.
We've got to deal with market environment too.