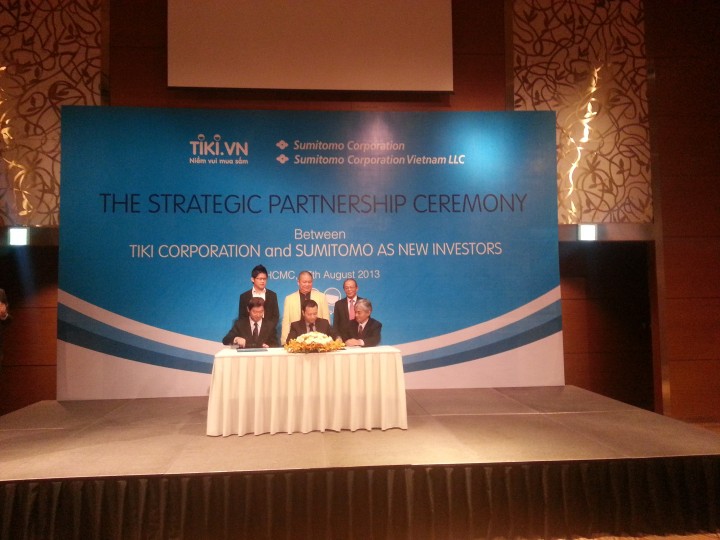 Despite Vietnam's current e-commerce woes, there's still huge potential for e-commerce in Vietnam. Tiki, which started out selling books, a bit like Amazon, back in March 2010, went on to get a nice chunk of series A funding from CyberAgent Ventures in 2012. Now Tiki is securing a series B round of funding (most likely between $1 million to $2 million) from Sumitomo corporation, amounting to 30 percent stake of Tiki. According to Sonny Tran, Tiki's CEO, he felt a synchronicity with Sumitomo:
The reason we are working with Sumitomo is because of their long-time experience in e-commerce, so we see ourselves, in five years, still building e-commerce together.
The funding will be used to improve customer care by buying more warehouses and getting faster delivery. At the end of 2013, Tiki will open a distribution center in Hanoi. By 2014, it also hopes to work with Sumitomo to bring over 100,000 supermarket goods to its customers. It will also focus more on its social and mobile horizons, including shopping with friends and shopping on mobile with one click.
Tatsushi Tatsumi, manager of e-commerce at Sumitomo, says that Tiki's investment fits into Sumitomo's strategy of building e-commerce across Asia. Last year, it invested in China and Indonesia in undisclosed companies, and in December will continue in Malaysia. According to Tatsumi:
We will connect our large network of suppliers and transfer our rich knowledge of e-commerce to Tiki. And we really believe in the Vietnamese e-commerce market.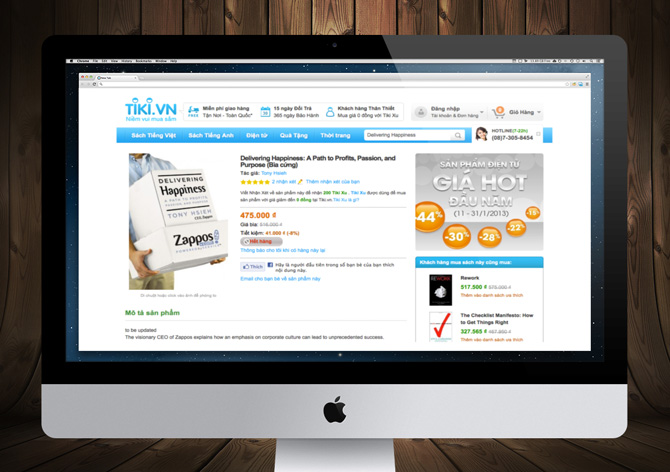 Growing to 20,000 deliveries per month
Tiki is different from other e-commerce sites in Vietnam in that it has focused very strongly on its community, branding, and marketing to a very strong, young niche. It's got over 300,000 likes on its Facebook page, with a very active community. Thus, it's been able to keep steady growth in a volatile and competitive e-commerce market. It's done so through various awards, contests, and offline events that have endeared Tiki to its customer base.
In the early days, Tiki was competing with e-commerce sites like Vinabook.com (where Sonny worked for a year), but slowly evolved into a more general e-commerce site, selling everything from fashion, electronics, and nice gifts. Currently, it holds over 40,000 items and has served hundreds of thousands of customers. According to Nguyen Manh Dung, a representative of CyberAgent Ventures in Vietnam:
When we first met Tiki, it was delivering 1,000 deliveries per month. And a year later, it was delivering 20,000 items per month. That's 20 times a year later.
Tiki's funding may be no surprise to folks who are closely watching Vietnam's latest funding rounds. As I reported earlier, Japanese investors are currently becoming more interested in the Vietnamese market. It's their insight into the peculiarities of Vietnam that has allowed them to understand the real potentials here. On the other hand, just last week, Tiki faced a social media crisis when its servers couldn't handle the onrush of customers who wanted to participate in its online contest for free vouchers. Son assured me that the startup has apologized to customers and are working on building up its system to handle such contests in the future.