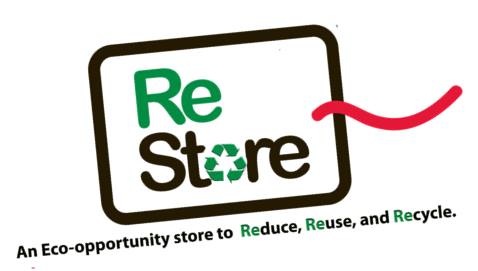 One of the underlying problems in the Philippines is a lack of efficient waste management. People often throw away things that could still be useful to others and that leaves tons of waste in metropolitan areas. This has been an on-going problem, but Re-Store Project, a new social enterprise, is working on a solution.
Re-Store is an online reuse-and-recycle platform that aims to create an online eco-conscious community. The startup is an idea from web developer Mark Agana. Apart from his technological background, he is also immersed in the online community of eco-enthusiasts called Freecycle. This led him to create a startup in the Philippines with a similar goal: help solve waste management problems by sharing recycled or used items.
Based on Agana's research, the two major dump sites in the country's capital are "quickly being filled up because Metro Manila produces 8,700 tons of garbage" daily. An estimated 35 percent of that is recyclable and five percent is reusable.
Through the Re-Store Project site, individuals and businesses can post an advertisement for recyclable and reusable items – like furniture – and hand them over to someone else who might need them instead of just throwing them away. Individuals interested in a posted item can send a grab request to the owner. The owner then chooses to whom he or she will give the item, depending on their agreement. The delivery method will be agreed on by the two parties. Agana says:
The project aims to build a nationwide gifting movement by matching unwanted goods with individuals who can use them and to create eco-opportunities. Not only does the environment benefit from this system, it will also save businesses and individuals thousands of pesos in waste disposal and procurement costs while forging closer ties among local community.
Its first goal is to raise awareness within the community. The startup aims to have around 10,000 users by the first quarter next year. Once it reaches that stage, it will shift to the next phase of development, which will help them generate revenue. That's when the team will implement an e-commerce aspect to the site. It aims to create new products from recyclable materials that it will sell on the platform and on an upcoming physical store. It will also encourage other eco-friendly stores to use the platform to sell their products.
With the launch date set for December 25, interested users can sign-up early on the website.
(Editing by Paul Bischoff and Steven Millward)