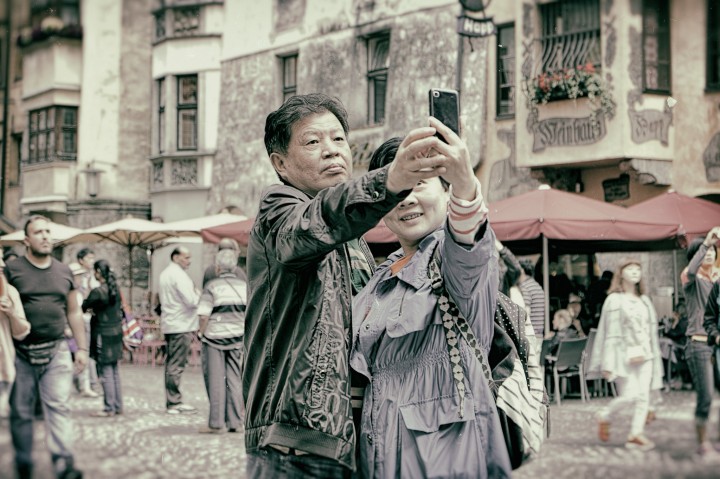 Smartphones are overtaking cameras in terms of popular use. Unless you're a photography buff, there's very little reason to lug an extra kilogram or so worth of gadgets around when all you need is your phone.
However, since they aren't purely designed for photo taking (except this one), naturally users run into difficulties when attempting certain types of photos, such as selfies. Varun Chatterji, founder of photography app Gear2Cam, says that there are two main problems when it comes to taking selfies:
Firstly, to see what's in the frame, you need to be close to the camera. This is the problem that selfie sticks try to solve. Secondly, if you want to take a large group selfie, then there's a lot of trial and error with a timer to figure out who is in the frame and who is not.
This can be solved by using another device to view and frame the shot, and then snap it right away, and what better device is there than another gadget that is always worn daily – the smartwatch?
This is the premise that Chatterji used to create Gear2Cam, an Android app that connects your Android smartphone and Samsung Gear 2 smartwatch for this very purpose. A user would need to mount his smartphone on a tripod, use the smartwatch as the viewfinder to compose the photo, and then snap the photo by tapping on the watch.
There are two major issues here: the app is only available on Android, and only compatible with the Samsung Gear 2 smartwatch. We're reaching out to Chatterji regarding whether the app will be available on iOS soon.
This might be a rather simple idea, but Gear2Cam already has more than 10,000 over daily active users since launching in June. The team also nailed first place in Samsung's challenge at the Startup Asia Singapore 2014 hackathon, and more recently made it to the finals of the global Samsung Gear App Challenge.
See: 10 best selfie apps to capture that perfect closeup
(Image credit: Flickr user Gitte Herden)