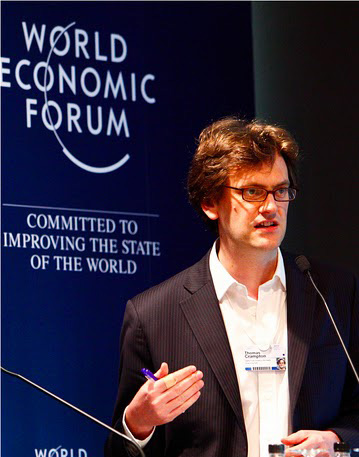 Thomas Crampton is the Asia-Pacific director at 360 Digital Influence for Ogilvy where he leads a team across 23 cities in 15 Asian territories.
I first heard about Thomas through Professor Michael Netzley (you can catch his interview here) who introduced him as a thought leader in the field of digital marketing in Asia. Since then, I have been an avid reader and viewer of his blog and interviews on YouTube.
I also chanced upon him at GMIC in Beijing where we had a short discussion about mobile usage in Asia and Middle-east together with Steven Goh, founder of Mig33. There are several questions which I wanted to ask Thomas at GMIC but unfortunately time didn't permit me to do so. Instead, I sent these questions via email and Thomas was gracious enough to oblige.  His insightful answers are posted below.
1. Why do you take interest in Asia?
Asia offers amazing opportunities. I have long loved the wide range of cultures and geographies of Asia. I have lived nearly 15 years in Asia, including stints in Bangkok, Hong Kong and Beijing. In terms of digital, Asia has the most interesting and varied social media ecosystems in the world.
2. What do you do as the Asia-Pacific Director at Ogilvy?
I lead a team of more than 100 social media specialists stretching across 23 cities in 14 territories in Asia. Our role is to help companies to understand, strategize and execute within social media.
3. What's the toughest challenge faced so far as you work in the advertising industry in Asia?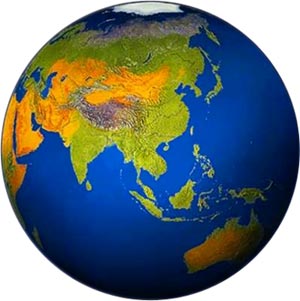 Finding the right staff to meet the fast growth of our team has been a constant challenge. We often end up training staff ourselves, since finding people with previous experience in social media is so rare.
4. Asia's digital culture is diverse. In general, how can businesses do well in this continent?
Perhaps the most important key to success in Asia is attitude. Do not hold preconceived notions. Go in with the humble understanding that things will likely be turned on their head by the end of the meeting. While working as a journalist in Thailand, I realized that the more I knew about Thai politics, the less I understood it. I have found that true of Asia in general.
5. Occasionally, we receive emails from businesses asking us how they can do well in China digitally. Do you have any tips?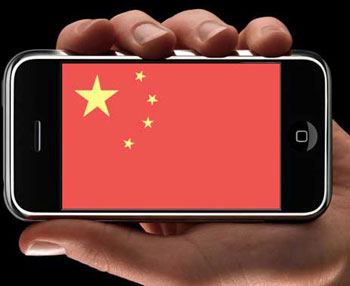 For non-Chinese, learn about China and understand that generations of outsiders have tried and failed to "change China". Adapt, but do not compromise. If Chinese, understand that while the digital ecosystem of China is different, strategic principles hold true.
Many local firms fall into the trap of thinking about digital as a tactic executed in isolation. Digital must be integrated into the brand at all levels and in a strategic manner that remains true to the brand.
6. Indonesia is the second largest Facebook nation. Does that mean that advertisers should rush to set up a page and purchase ad space on Facebook? Why?
Just because a platform is big does not make it right. Every brand needs to understand its positioning, where conversations take place and how to best engage their consumers.
7. Facebook adoption rate in India could overtake Indonesia soon. Do you have any thoughts on this?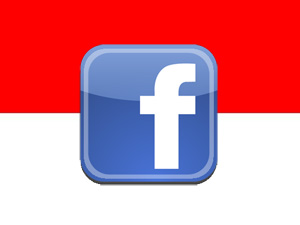 The number of people on Facebook in India may be catching up to Indonesia, but the portion of the population on Facebook remains relatively modest in India. In addition to the large number of people joining Facebook in these two countries, they are both positioned to lead the world for innovation in mobile Internet.
Indonesia already has US$20 phones that allow people to access Facebook. This may be due to a shortcoming of infrastructure (the lack of broadband cables laid), but it will push these nations to the forefront of Internet innovation.
8. Can you name us 3 of the most creative digital marketing campaigns you have seen so far in Asia?
Full disclosure: These are all Ogilvy cases.
Huggies in Hong Kong – A campaign that grew a brand page from zero to more than 120,000 in just four weeks. Based around the sharing of baby photos, the campaign drew 4,000 submissions and created a vibrant online community.
Microsoft Mayor Meetup – A Foursquare campaign out of Sydney for the launch of Office for Windows which generated a huge amount of excitement by offering a free copy of the software to anyone who managed to win the "Mayorship" of their office on Foursquare. Although penetration of Foursquare was relatively modest in Sydney, the campaign showed how people trying out new platforms tend to be early adopters who have a tremendous amount of influence elsewhere. The campaign engaged high profile online influencers and even attracted media attention.
Johnny Walker – A campaign out of China in which the blogger Han Han asked a question about the values held by the current generation of Chinese. Accompanied by a series of documentary-style films online, the campaign engaged a large number of Chinese in a lively discussion about what the notion of progress means to Chinese today.
More Interviews from Thoughts Leaders and Founders: